The CAEL team draws great strength from its varied set of backgrounds and skills. But we hold one very important quality in common: dedicated expertise in forging the connections between learning and work that adult learners—and their communities—depend on for social mobility and economic equity.
Sarah Schade
Senior Director, Partnerships
Sarah Shade joined CAEL in 2023 as senior director of partnerships and focuses on developing strategic partnerships with workforce boards and workforce and economic development organizations across the U.S. Schade comes to the team with an extensive background in both workforce and experience working with technical colleges. Working for 20+ years in non-profit, corporate learning and development, small business, and higher education throughout Wisconsin, she has established reputable talents that create and sustain strong partnerships and programs in Business Development, HR and IT functions. Schade's experience and leadership further expand into service, retail, non-profit, academic, and corporate industries with proven skills in managing programs and projects for success. She has cultivated a dedication to helping others first realize their potential and then reach their goals, and she has maintained successful partnerships in workforce training, entrepreneurship, and collegiate & high school career pathways. Schade previously served as career readiness program manager with GPS Education Partners, and she has managed business partnerships and development at Gateway Technical College and Goodwill Industries of Southeastern Wisconsin, Inc.
Schade enjoys volunteering and supporting the Milwaukee region by shopping local, investing in youth-related, work-based learning programs, and serving as a volunteer and mentor. She is most proud of being a parent to an amazing daughter.
A passionate supporter of adult learners and workers, Schade earned her bachelor's degree in project management from DeVry University, and she holds an associate's degree in business management from University of Phoenix. She resides in Milwaukee.
Links to Related Work :
Certified in Foundation of Design Thinking with IDEO U
Academies of Racine (WI) Business Engagement for HS Career Pathways (through

Ford NGL

)

The Power of Convening with Your Postsecondary Partners
The Branch WI 'skills accelerator' gives high-potential college students the training, connections and experience needed to develop the skills necessary for the careers of tomorrow.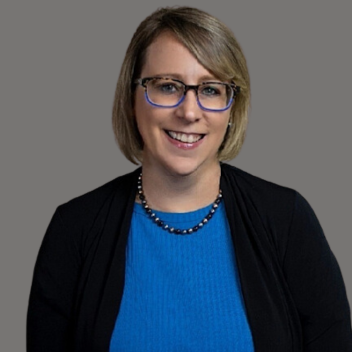 Areas of Expertise : Learning and Workforce Development professional with in-depth knowledge and expertise in youth career readiness, adult learning & development, and program & project management as well as grant management, business plan creation, talent development, and coordination for statewide business education training and volunteer/mentorship programs. Proven skills in partnership relation management, developing and implementing programs in Workforce Development Ecosystems.