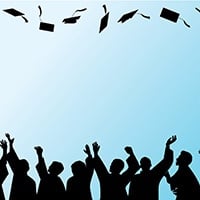 In August 2018, CAEL launched an ambitious new project to improve outcomes for adult Latino students in higher education. The Adult Learner 360 Academy for HSIs is an ongoing initiative to work with 15 Hispanic-serving institutions from across the country.
Funded by generous support from The Kresge Foundation, Ascendium Education Group and Greater Texas Foundation, this three-year project, in partnership with Excelencia in Education, will help the participating HSIs identify areas where they can enhance their services. CAEL will provide professional development, tools and research to support the participants.
As part of the program, the partner HSIs will come together annually with CAEL and Excelencia in Education for the Latino Adult Student Success Convening (LASSC). With our first convening for the initiative on the horizon later in February, we asked our funders what drew them to this project and why they're involved in the cause to support working adult Latino students.
more