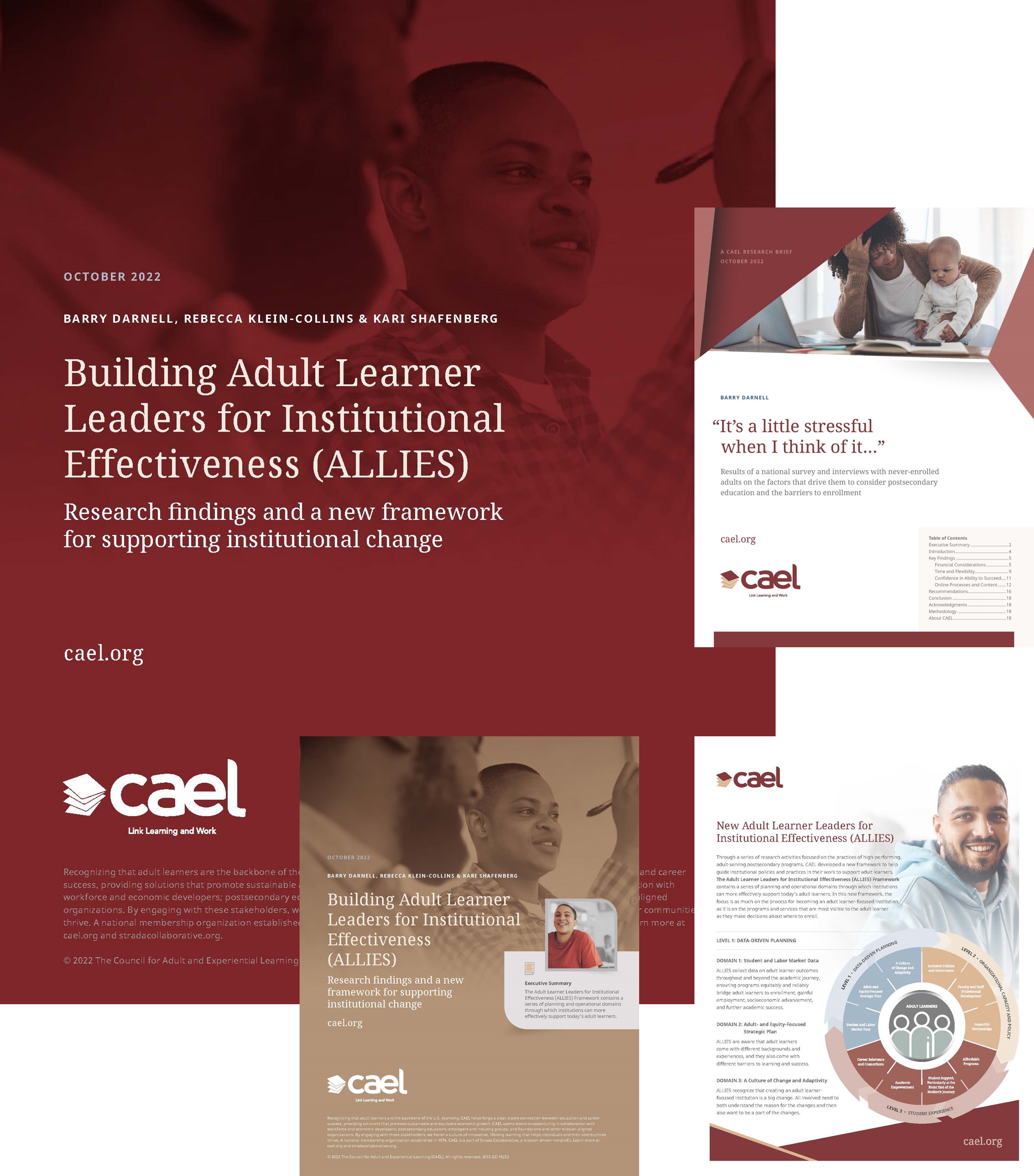 Download our new ALLIES framework research now!
Sign up below to read the ALLIES Framework executive summary, as well as the full report and appendices, including a closer look at the high-performing programs at the study's participating institutions. You can also download CAEL's companion research report that focuses on the research on adults who recently considered postsecondary education, but ultimately chose not to attend.
(By filling out the form below, you agree to receive communications from CAEL).