(If you did not register to attend the 2022 CAEL Conference and are interested in purchasing access to the recordings, please contact us at conference@cael.org.)
Thank you to everyone for attending the 2022 CAEL Conference, making this the largest hybrid conference ever for CAEL! Our 125+ learning sessions were provided by experts from postsecondary education providers, workforce and economic organizations, businesses, and governmental agencies - all representing a comprehensive mosaic of the adult learning ecosystem.
Please stay informed throughout the year on 2023 Conference updates through caelCONNECT, social media, and signing up for our newsletter on this page.
Thank you to our 2022 conference co-sponsor, Strada Education Network, and to our nationwide sponsor, National University. And, thank you to all of our sponsors and collaborators - we appreciate all that you do to provide solutions and support our work to better align learning and work so adult learners and communities can thrive.
And now on to our 2022 CAEL Conference Award Winners!
Learners of the Year
Loyce Shelley & Joyce Brandon
Loyce Shelley lives in Memphis, TN, and is the mother of two sons and wife of 22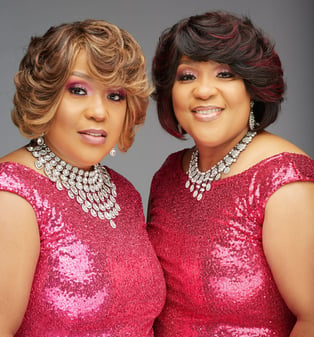 years. In spring 2022, she graduated with a Bachelor of Professional Studies degree from the University of Memphis. As co-owner and operator of Elegant Creations Weddings & Events with her identical twin sister, Loyce has been in the event planning industry for over 14 years. WeddingRule ranked her company number 11 among the top 25 event planning companies in Memphis and the Tri-State area in 2021. During her spare time, Loyce enjoys giving back to the community as a proud member of the Junior League of Memphis and a faithful parent volunteer with the University of Memphis Parent & Family Services, where, in 2018, she was selected as Parent of the Year. As a fun fact about Loyce, The Today Show selected her and her twin sister to appear on their show in honor of their 50th birthdays.
Joyce Brandon is a devoted wife and mother to two. She has worked at Raymond James Financial for 21 years and was awarded the Raymond James Service of Excellence Award, the highest employee accolade. Currently a sophomore at The University of Memphis, she has run a wedding and events planning company with her twin sister for 14 years, which was voted number 11 in the Mid-South's top 25 wedding planning companies. During her free time, Joyce loves to give back to her community by being a proud member of the Junior League of Memphis. Her goal is to finish what she started 28 years ago by obtaining an Undergraduate degree from The University of Memphis. A fun fact about Joyce is her father is also an identical twin.
We present the award to an individual or individuals who have overcome multiple barriers and successfully returned to a learning environment. In doing so, we not only recognize and celebrate learners and their own commendable achievements, but also those of the millions of other adults striving for excellence in higher education.
Morris T. Keeton Award
Tracy Costello, Assistant Director of Prior Learning, National Louis University
Tracy Costello is currently Assistant Director of Prior Learning at National Louis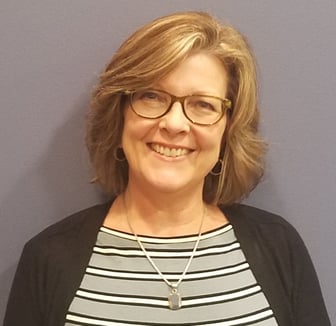 University. She has been with the university for over 21 years. Tracy is also an adjunct faculty member, having taught in the Applied Behavioral Science and currently teaches the institution's portfolio course, Perspectives on Prior Learning. Prior, she was Assistant Director Career Development, Internship Coordinator at North Central College for three years.
CAEL established the Morris T. Keeton Award in 1989 to honor our founding president for his independent voice for innovation and improvement in education. We present this award to a leader who is committed to making experiential learning an integral part of education, to increasing access for adult learners and minorities to postsecondary education, and to improving the theory and practice of assessment, teaching and learning.
Pamela Tate Rise Award
Jane Oates, President, WorkingNation
Jane Oates is the President of WorkingNation, an LA-based, national non-profit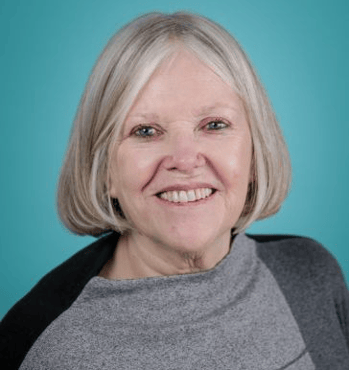 media entity that tells the stories of solutions bridging the education and workforce worlds. Through film, journalism and live events WorkingNation raises awareness of the changing world of work and helps individuals, businesses and communities address those changes. Before joining Working Nation, Oates worked at the Apollo Education Group, managing Corporate Social Responsibility and working on linking the universities with employers through thought leadership events.
Oates served as the Assistant Secretary for Employment and Training at the US Department of Labor (DOL) under Secretary Hilda Solis. She partnered with cities and states to strengthen local economies during the Great Recession. She worked with industry leaders to create policies that would give immediate assistance to dislocated workers and struggling businesses and to also create long term solutions.
Oates became a national leader in education and workforce programs during her ten years with Senator Edward M. Kennedy on the US Senate's Health, Education, Labor and Pensions Committee (HELP). Oates served as the Commissioner of the New Jersey Higher Education Commission under Governor Jon Corzine. Oates began her career as a teacher in the Boston and Philadelphia Public Schools. She went on to become the Director of Field Services at the Temple University Center for Research and Human Development, working with K-12 districts nationwide.
Oates sits on a number of non-profit boards, including the Center for Workforce Inclusion, the National Corps Network, NCCEP and NOCTI.
This award, named after the former longstanding CAEL president, recognizes those who forge connections between higher education and the workplace with incredible tenacity, enhancing both the lives of adult learners and our nation's workforce. We present this award to an individual who has forged important connections between education and the workplace in support of adult learners.
Adult Learner Impact Award
Capella University, Accepted by Dr. Dick Senese
Dr. Richard (Dick) Senese is president of Capella University. During his tenure,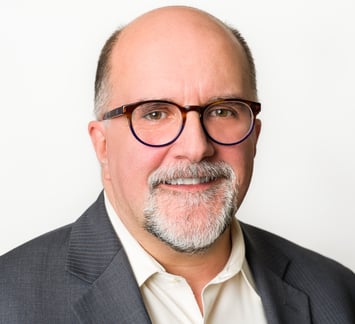 Capella has expanded its FlexPath offerings, invested in academic innovation, and established the Capella Fellows program to support communities.
Active in higher education leadership, Dr. Senese serves on the President's Forum board, is the treasurer of LGBTQ Presidents in Higher Education, and has served on the UPCEA board and public policy committee and ACE's Transfer Credit Task Force. In addition to his work in higher education, he is a board member and past board chair of the Center for Victims of Torture and will be joining the board of the St. Paul and Minnesota Community Foundation, having served on its development committee.
In 2019, he was named a recipient of the Business of Pride award by the Minneapolis St. Paul Business Journal for his commitment and contributions to the LGBTQ community. He has taught at several Minnesota-based institutions, including St. Olaf College, Metropolitan State University, and the College of St. Scholastica and has served in senior leadership roles at the University of Minnesota Extension and as the Associate Dean for Capella University's Harold Abel School of Psychology.
CAEL presents the Adult Learner Impact Award to recognize institutions and organizations that have provided outstanding programs and services for adult learners. It recognizes the significant impact institutions and organizations create for adult learners and embodies CAEL's vision that "Every adult has a pathway to lifelong learning and meaningful work."
Special Recognition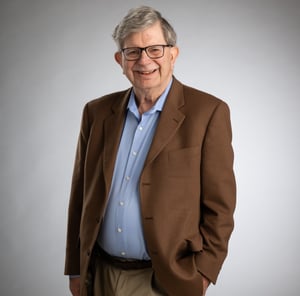 In yet another conference first, CAEL President Earl Buford conferred a "bonus award" upon someone for delivering outstanding and passionate leadership and commitment to advancing transformative improvements to workforce development around the country. Larry Good, president, CEO, and cofounder of Corporation for a Skilled Workforce, was recognized for his long standing strategic leadership in collaborating with national, state, and local policy and practice leaders to advance workforce development. Here are just a few initiatives that Larry has led:
Credential as You Go is an initiative to embrace and align the growing array of credentials, including certificates, certifications, badges, microcredentials, and degrees. Incremental credentialing seals learning into qualifications that are recognizable, transferable, and usable to gain and sustain employment and continue education.
Connecting Credentials is a five-year partnership with Lumina Foundation to engage more than 100 stakeholder groups around building competency-based interconnections among degree and nondegree credentials.
Detroit Workforce Strategy supports the city and many partners in transforming their services and strategic investments to increase skills and employment of city residents.
No Worker Left Behind helps the State of Michigan craft and operate a pioneering strategy to support 160,000 at risk adult workers in engaging in postsecondary education to help gain skills for reemployment.


Thank you to our conference committee
for their support of the CAEL 2022 Conference!
Devin Andrews
University of Phoenix
Anne Behler
Penn State University
Sam Byrd
Hostos Community College
Sara Leiste
Metropolitan State University
Barry Nickerson
CAEL
Tracy Robinson
University of Memphis
Kailey Soundara
Excelsior University
Matt Waltz
CAEL
Subscribe to 2023 Conference Updates