Anxiety is a pervasive contemporary mental health challenge. While learning is, arguably, inherently stressful, not all stress induces anxiety, nor does anxiety necessarily have a negative effect on learning. Learning, particularly learning in preparation for the workforce, is also inherently social, and social anxiety is caused by excessive concern over potential negative evaluations by other people. Learners (and instructors) prone to social anxiety often gravitate toward online learning where they can better manage social exposure, visibility, and interaction.
Social anxiety can create a negative reinforcing spiral of avoidance, lack of practice and feedback, and underdeveloped or deteriorating abilities to manage social engagement, leading to both academic performance and comportment issues, as well as the potential for decreased outcomes among those with whom they interact. Thus, understanding social anxiety and addressing it directly and transparently are necessary skills for all stakeholders of adult learning.
Traditional accommodations are necessary but insufficient responses to this complex issue. This workshop will summarize best practices for instructors, learners, instructional designers, student support workers and administrators, and how all can work together to create an environment that integrates support and challenge for community members affected by social anxiety.
Speakers:

Julie Benesh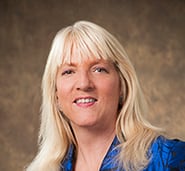 Julie Benesh, PhD is currently a full professor and department chair of business psychology programs online at The Chicago School of Professional Psychology and is author of ABOUT TIME, a poetry collection. She excels at developing organizational leaders, talent, systems, and teams to support culture change and associated financial turnaround, infrastructure transformation, customer satisfaction, and employee engagement. As a learning designer, facilitator, presenter, intervener, and team-builder, she helps leaders and creatives to collaborate more effectively to achieve enhanced strategic outcomes.
---
Elizabeth Schwab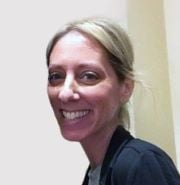 Elizabeth Schwab, PsyD is the founding chair of the MA in Behavioral Economics program and the Associate Department Chair of the Business Psychology Department at The Chicago School of Professional Psychology. She consults to a wide variety of industries and businesses but more recently has focused on vaccination intention and influences on physician decision making. She has led dozens of workshops with clients and at conferences from International Leadership Association (ILA) and Organizational Development Network (ODN), to IIeX and The Market Research Event (TRME).