Microcredentialing has always been in the portfolio of higher education divisions geared to serving non-traditional learners, but as they're beginning to make their presence felt across more traditional segments of the institution it's critical to understand their potential and their place.

To this end, The EvoLLLution conducted a study in collaboration with UPCEA to understand the opportunities and challenges in the microcredentialing space today.

In this webinar, The EvoLLLution's Editor-in-Chief Amrit Ahluwalia will reflect on some of the research's key findings and share insights from The EvoLLLution community on how to leverage microcredentials to better-serve modern learners.
About the Presenter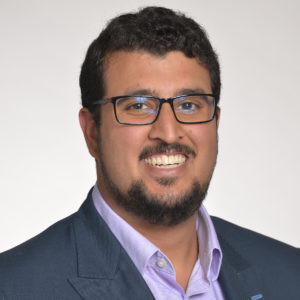 Amrit Ahluwalia is the Editor in Chief of The EvoLLLution, an online newspaper focused on non-traditional higher education and the transforming postsecondary marketplace. He also serves as Director of Strategic Insights for Modern Campus. Ahluwalia was part of the team that conceived of and launched The EvoLLLution in 2011, and served as its Managing Editor from 2011-2021.

Ahluwalia works personally with every contributor at The EvoLLLution to produce the content that has supported the site's rise to becoming the top resource for non-traditional higher education.