Stackable credentials pave the way forward for adult learner
s, as they create space for as many educational on- and off-ramps as the learner needs. The destination can be a microcredential, a master's degree — or anything in between. Join CAEL and Guild Education for a webinar where we go beyond the 'why' and delve into some ways that colleges and universities
are using stackable credentials to open doors to career
mobility
.
Featuring leaders from academic institutions who are already practicing effective stackability, join us to hear examples of what these stackable pathways look like in practice, and how your institution may be able to implement them to create opportunities for more working adult learners.
Speakers: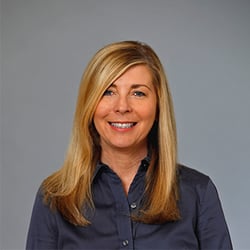 Christine Carpenter is the senior vice president of engagement at CAEL, Christine Carpenter oversees CAEL's overarching membership, professional development, events and industry-education partnerships. This includes leading CAEL's membership of postsecondary institutions, learning providers, workforce development organizations, employers, and CAEL's industry-education initiatives, EPCE and NACTEL.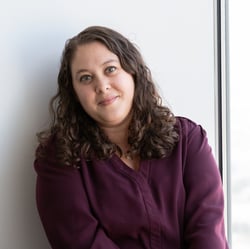 Emily Scheines is the director of Credit for Prior Learning at Guild Education, working to ensure all students using employer sponsored education benefits receive credit and recognition for all nontraditional learning and life experience. This work is part of a career focused on education access and equity. She is a Teach for America alumna and former AP History teacher. First-hand experience with educational inequity led her to pursue a degree in public policy at UCLA and an Education Pioneers national Fellowship. She led policy organizing initiatives at the California Charter Schools Association and Families for Excellent Schools.
Emily is an active member of Leadership for Educational Equity (LEE) and the Open Skills Network (OSN). She lives in Boulder, Colorado with her wife, her son, and her german shepherd.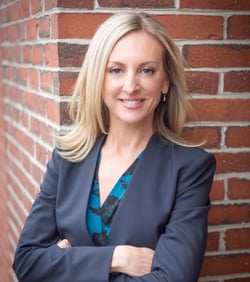 Nancy DeAngelis is a lawyer and educator with extensive experience in the practice of law and in higher education leadership. She works in the area of higher education innovation, where she envisions and leads the development of unique solutions to support the needs of working adult learners. These solutions include micro-learning experiences for professional development and streamlined methods to assess prior learning for the award of academic credit.
Before joining SNHU, Nancy was the Director of Program Development for the Division of Graduate Professional Studies at Brandeis University, where she provided leadership for online master's degree programs for working adults in niche fields, including Robotics, FinTech, and User-Centered Design. She earned her B.A. in Government from Cornell University, her M.S.Ed. in Instructional Technology from Kaplan University (now Purdue Global), and her J.D. from Northeastern University School of Law.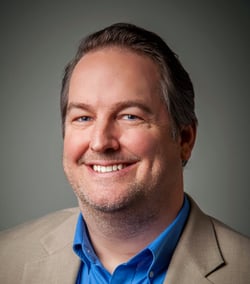 Lindsay Rice is the senior director for academic partnerships and assistant professor at Wilmington University. His expertise is in building partnerships with K-12, community colleges, community organizations, employers, and other postsecondary education providers. Other areas of expertise include student advising, program development, stackable credentials, credit for prior learning, credit for military education and training, apprenticeships, boot camps, and workplace education. He is a passionate advocate for student access and stackable, work-and-learn pathways that lead to credentials of value, rewarding careers, and economic mobility. He earned a Bachelor of Arts from Thomas Edison State University, Master of Business Administration from Wilmington University, and is currently pursuing a doctorate in education.