Back to all
5 Higher Ed Trends to Watch in the New Year
Scott Campbell
/ January 14, 2016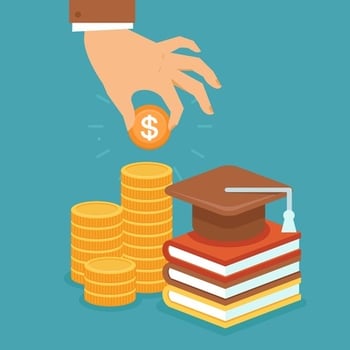 Now that the calendar has flipped over to 2016, many of us are entering planning mode. While the coming seasons will undoubtedly yield some surprises, an examination brings up several "hot topics" that are likely to exert influence in Higher Ed for some time to come.
Competency based education (CBE). For years, employers have griped that new graduates are entering the workplace without the skills that industry needs to remain competitive. Today, companies seek to avoid constant rounds of recruiting, training and hiring by maximizing their investments in their current employees. Tuition reimbursement, mentoring and opportunities for advancement serve as incentives for employees to go back to school. Learning while earning may include taking self-paced online classes, experiencing real-world scenarios that can readily be applied on the job, providing students with credit for what they already know (known as prior learning assessment or PLA), condensing courses into relatively brief time periods, and emphasizing the skills that employers actually need, from coding to accounting to drafting to HR management.
Predictive analytics. Return on investment isn't just for Wall Street anymore. From the local community college to the Ivy League, institutions of higher education are buying into algorithms that help them predict degree completion rates and even which students may not make it through freshman year. With about a quarter of admitted students never advancing beyond the second semester, the use of statistical modeling and probability factors to identify at-risk students and take appropriate intervention steps has become increasingly attractive to colleges. Taking this a step further, college administrators committed to student retention are harnessing the power of numbers to identify course sequences that are most likely to provide students with the skills they need to succeed and advance toward their degrees.
Mergers and closures. Moody's estimates that the closure rate among four-year not-for-profit colleges is likely to triple this year, while the merger rate doubles. As students favor larger institutions for the greater variety of resources and opportunities available, small schools facing declining enrollments increasingly find themselves with the unenviable choice of merging with other institutions or closing their doors.
Accreditation reform. Regional accreditation is among the requirements for colleges to obtain federal student aid dollars, yet many accredited schools have low graduation rates and large numbers of former students defaulting on their student loans. Many organizations have argued for accreditation reform before Congress and the U.S. Department of Education, proposing changes ranging from modest to a total overhaul. The emerging idea is that the availability of federal student aid should not depend on amorphous accreditation standards, but on results such as career outcomes, the achievement of competencies, and repayment of student debt.
Competition from alternative educational programs. President Obama is calling for free community college tuition for all. Will this begin cutting the income flow of four-year colleges in half? Let us not forget that four-year schools may find themselves losing the profitable half (the first two years, where colleges can pack hundreds of students into large introductory course lectures), leaving them with the expensive half (small classes for upper division students). And "coding boot camps" and online certification programs are finding innovative ways of tapping into federal student aid dollars? Students who are concerned about employability may spurn traditional colleges in favor of "skills factories" that provide competencies rather than degrees.
Which brings us back to the trend toward increased emphasis on CBE. When the prestige of a diploma wanes in comparison to a paycheck, will exposure to broad knowledge and honing the ability to think and write resonate sufficiently? Will it allow colleges to continue to compete in the education marketplace?