Back to all
5 Key Items Boards Are Prioritizing in the New Year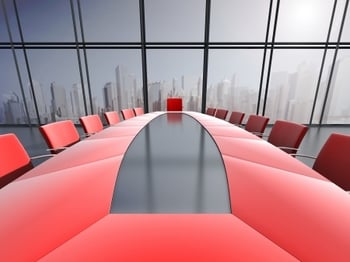 Executive Boards in 2015 faced overwhelming agendas that are likely to become more complex and lengthy this year.
Some of the issues facing boards are fairly dire: complexities of attracting and retaining talent, fast-paced change in technology, cybersecurity and ethical breach issues, legal and regulatory red tape, significant market fluctuations, challenges with big data, to name a few vexing topics.
To keep up, boards must key in on 5 areas, write contributors Ann Yerger and Ruby Sharma for Forbes magazine:
Boards will push to ensure that staff leadership stays focused on talent strategy. Preparing for generational transitions and rapidly growing and changing markets will make demanding work for boards this year. Once strategies are formed, new and complex risks as well as opportunities can result if the right people are not on hand to execute the strategies. Failure to understand needs or use human capital wisely can shake a company to its basic core values, the writers note.
Effectiveness, composition, refreshment. Boards must balance experienced staff and board members' perspectives with the opinions of new additions to board or staff. Also it is important they have cross-sector expertise, diversity, and a global-wise mentality. The aging of the Baby Boomers makes succession planning a high-priority item as well.
Stakeholder engagement. Investors will continue to try to engage meaningfully around favored topics: company strategy, succession planning, executive compensation and leadership. Boards will also focus on relations with shareholders, who will not settle for compliance documents but demand authentic communication from executives.
Cybersecurity prep. With a digitally connected ecosystem full of new tech, boards will be focused on infrastructure and on crisis management. They'll push for concrete plans to have the right staff and contingency plans to maintain business even in the event of a cyber breach.
Oversight of ERM. Enterprise Risk Management will be important in all areas, but especially operational, financial, strategic and compliance risks.