Back to all
8 Ways to Grow With Your Best Connections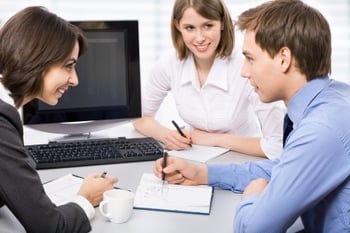 Psychologists have long made the case that people only grow in connection with others. High-quality connections make learning at work more effective and meaningful, professors Jane E. Dutton and Emily Heaphy write for Harvard Business Review.
What does that mean? It doesn't refer to formal learning opportunities, but rather having control over our own opportunities to gain skills, knowledge and insight from people that we respect and have positive regard for.
The writers note that mutuality – a feeling of responsive and openness from another person – and vitality – we feel more energy or feel deeply connected when with that person – heighten learning.
Moments of "aliveness" in connecting with others create a sense of safety and enhanced capability that become a powerful platform for development. Openness, playfulness and ability to take risk feed the learning environment. Compare this with what the writers refer to as "low-quality connections" which breed feelings of inadequacy, defensiveness and lack of safety prevail, undercutting possibility for growth.
Here are 8 ways to grow with your high-quality connections:
Create a working group to meet over lunch or after hours and watch educational talks or even take a class. It could be on reducing stress or any topic that is mutual at work.
Propose a self-managed course for your group, and share responsibility for designing and leading various topics.
Set learning goals for a specified time period, and invite a third party to coach and help people stay on track with accountability.
Look for a challenge in your organizations and create a group to work on one specific thing.
Take on a shared experience aimed at getting a new perspective. For example, a team of employees at Theda Care, a hospital system in Wisconsin, became patients as preparation for redesigning how critical services are delivered, and recommended significant improvements.
Reenergize a group you're already in by raising the quality of connection. Actively encourage members to seek out and assist one another.
For employees who have limited face-to-face contact, set up a mechanism to share stories in person about challenges and opportunities. In one study, flight medical teams in several university hospitals used lunch breaks to find each other and share case-based stories, helping each other learn.
Stretch boundaries. Emily, a musician, organized orchestra members outside her section to perform for each other outside of work. This led to new goals and feedback from people who were not competitors.
The bottom line is that every person who wants to grow will do best to take charge of personal development, and connecting with others will move that forward much more effectively than alone.