Back to all
A College Education Costs More Than You Thought
Scott Campbell
/ March 18, 2016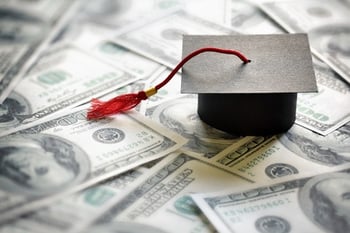 A college education in the United States costs even more than we thought it did, Byrd Pinkerton posits in a recent article for nprEd.
The Wisconsin HOPE Lab at University of Wisconsin broke the numbers down by interviewing students and examining figures from several colleges along Federal cost-of-living data.
The key conclusions:
Financial Aid is not as effective as it could be.
The "sticker price" advertised by colleges for the first year is not necessarily transparent in reflecting all the costs, and rarely holds true from the second year onward.
Cost-of-living estimates aside from tuition are lower than reality.
Living at home is not necessarily a savings for many families.
Figures don't take into account that some majors are more expensive than others, for example if a requirement is to study abroad, if the textbooks are higher than average etc.
Financial aid calculators overestimate what parents can contribute.
To read the full article and get more detail from the actual report, click here.