Back to all
As Americans Lose Faith in College, Let's Change Their Understanding of What College Can Be
CAEL
/ September 13, 2017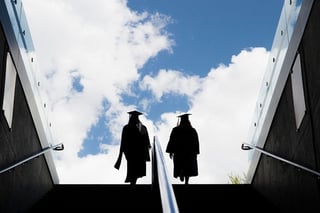 Last week, results from a poll conducted by NBC News and Wall Street Journal highlighted a finding that is sure to unnerve, if not surprise, advocates for higher education: For some populations, the prospect of earning a four-year college degree is no longer seen as being worth the effort.
Many of those who most stand to benefit from receiving a postsecondary degree or credential were more likely than not to say that a four-year degree is not worth the cost. These groups include white working class respondents (65 percent), rural dwelling respondents (66 percent), poor/working class respondents (60 percent) and those with a higher school degree or less (55 percent).
These numbers are especially distressing given that by 2020 35 percent of job openings will require at least a bachelor's degree and that there is a strong correlation between educational attainment and both median earnings and unemployment rates.
While it is true that a four-year degree may not be the right solution for all possible personal and professional development outcomes, it is still important that we ensure that people from all walks of life have access to education and training that meets their needs. For that to happen, it is important that would-be students are made aware that they have access to options that make higher education more approachable, accessible and relevant to their specific situations. Options that include:
For those still convinced that a four-year degree is not right for them, there are other options. As we noted, a two-year degree can also have a positive impact on earning potential. Colleges and universities nationwide are also forming close relationships with regional employers to provide certificates, apprenticeship programs and training for careers in industries that are badly in need of qualified employees.
Regardless of the path students take, higher education has value for everyone.
To read the full report from NBC News, click here.
CAEL helps higher education institutions prepare adult students for success. Click the button below to learn more about how CAEL can help your institution meet the needs of today's learners.