Back to all
CAEL's Lynn Schroeder: Businesses Have Powerful New Tools to Retain Employees at their Disposal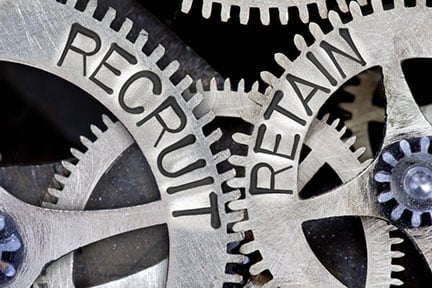 America's workforce is graying. Every day, 10,000 baby boomers retire, leaving a talent pool that's made significantly more shallow in their wake. If this leads to a significant shortage of employees as recent studies suggest, employers need to reevaluate hiring and retention strategies, and they need to do it soon.
UPDATE: Since this page was published, support for PathSavvy has moved! For PathSavvy's new home, please click here. To explore CAEL's employer solutions, visit us here.
CAEL's Vice President of Client Relations Lynn Schroeder has seen firsthand the impact this talent shortage can have on businesses. Fortunately, she's also well familiar with how those same businesses can entice the right employees to join the organization—and how to encourage their retention. In a recent article on HR.com, Schroeder highlighted how providing transparency into internal employment opportunities in particular can be a useful strategy to stem the tide of flight.
Schroeder set the stage:
"It may come as a surprise to learn that most employees do not leave their jobs because of money; in fact, they leave because they cannot see a viable path to advancement. Few employees are aware of job opportunities that exist outside of their own departments, becoming aware of such opportunities only once they're made available to the public. As a result, they have little time to understand the job requirements and acquire the skills or training they might need so they can qualify for the position and apply. Employees want to grow and succeed at their organizations, but if they are kept in the dark about opportunities that exist and how to get started they can become unmotivated and disengaged. They leave to work for the competition or stay in roles they don't like, decreasing productivity and the bottom line."

"New tools like interactive career maps help employees gain that transparency," Schroeder adds, "providing career path scenarios within the organization, including the skills and competencies they will need along the way." Schroeder goes on to describe how such pathing solutions, like CAEL's PathSavvy software, can create the clear internal employment paths many employees seek, including development opportunities employees can take advantage of to successfully traverse them.
To read Lynn Schroeder's full article on HR.com, click here.
To learn more about how CAEL's PathSavvy can empower your company to identify and energize talent from within, click here.