Back to all
Career Schools Prosper in Connecticut
The importance of obtaining a higher education can't be overstated. Beyond being personally enriching, the pursuit of a higher education degree or credential can open doorways to rewarding careers—doorways that otherwise would have been inaccessible.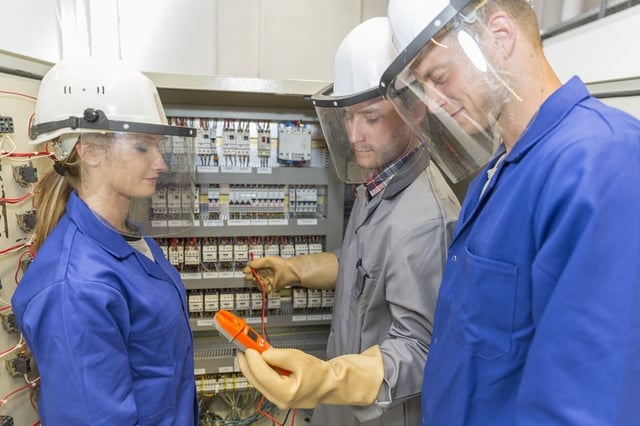 But while a four-year degree can be one key to satisfying, well-paying careers, it's not the only key. Apprenticeships, as we've discussed, have once again become one popular means through which jobseekers can gain the skills they need to prosper in the workplace.
Now, as the Hartford Business Journal notes, career schools are joining apprenticeships as popular options for earning the skills and knowledge needed to meet regional workforce demands. Connecticut's Office of Higher Education (OHE) has recently responded to the demand by approving five new career schools in the state, which will provide training in professions as diverse as IT, medical billing and coding, and film production.
Career-minded students are drawn to career schools, the Hartford Business Journal notes, owning to the brevity of the courses and timing until certificate completion (a quarter to half the time it'd take to receive a four-year degree), the lower costs and the demand for the skills the schools impart.
That the average age of a plumber in Connecticut is 61, as the article points out, says a great deal about the resurgence of trade schools, and about the renewed interest in skills training. Once neglected in lieu of four-year degrees, the revitalization of career training and apprenticeships speaks to the importance of providing education opportunities that respond to the realities of a region's workforce needs. Affecting communities nationwide, an aging workforce is exacerbating the many skills gaps which undermine economic growth and community vitality.
Today's students are more diverse than ever. Isn't it fitting that they have access to an equally diverse range of education opportunities?
To read more about the growth of career schools from the Hartford Business Journal, click here.
Want to learn more about how CAEL helps communities create the alignment that drives economic growth? Click below to download CAEL's publication, Content, Collaboration, Communication, Capacity.