Back to all
Congratulations to Washington Monthly's 2017 Best Colleges for Adult Learners!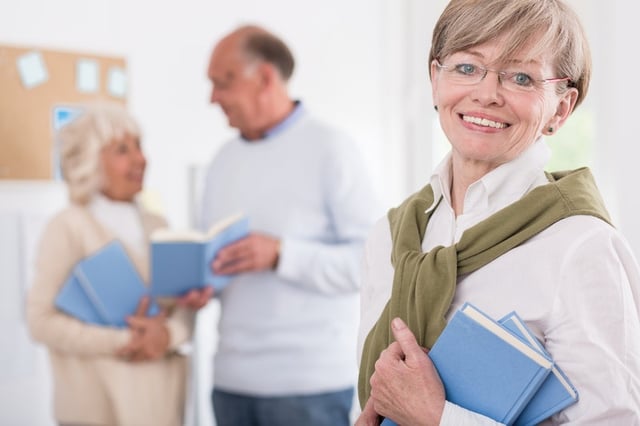 Last September, Washington Monthly made waves in the world of adult learning when it released its inaugural ranking of Best Colleges for Adult Learners. The ranking was important for many reasons. For the millions of adult students in the U.S., the ranking served as validation that their needs deserve to be met by higher ed institutions. By issuing the rankings, Washington Monthly also gave mainstream recognition to the idea that adult learners really are the "new normal" when it comes to student demographics.
This week, Washington Monthly released its annual college guide and rankings, again including Best Colleges for Adult Learners rankings for two- and four-year colleges.
For the second consecutive year, Golden Gate University was rated the best college for adult learners in the four-year institution category. In the two-year college category, Weber State University also defended its place at the top of the list, again ranked number one.
Of note, a number of institutions that made Washington Monthly's rankings have worked with CAEL to bolster their adult student support, including number one ranked Golden Gate University, Viterbo University and Granite State College. These institutions were part of CAEL's CBE Jumpstart Initiative, which tracked institutions' progress in the development and implementation of their competency-based education programs.
CAEL also collaborated with ranking institutions to enhance workforce and economic development and military-connected student outcomes. These institutions include:
Montgomery College
Fox Valley
Milwaukee Area Tech College
University of the District of Columbia Community College
Community College of Rhode Island
Sheridan College
University of Maryland University College
Community College of Philly
The 2017 rankings were assessed by the same seven measures used in last year's rankings: ease of transfer/enrollment; program flexibility; availability of services for adult students; percent of adult students at the institution; mean earnings of adult students 10 years after entering the institution; tuition fees for in-district students; and loan repayment rates of adult students five years after entering repayment. For a full explanation of ranking criteria, click here.
New this year, Washington Monthly also highlighted specific examples of institutions that are carrying out innovative work in support of learners 25 and older. CAEL's Becky-Klein Collins, Associate Vice President, Research and Policy Development, spoke with Washington Monthly to share her thoughts on Texas A&M University–Texarkana's CBE program. Community College of Philadelphia, another institution that took part in CAEL's CBE Jumpstart program, was also highlighted for its innovation, featuring an overview of its apprenticeship program.
To read Washington Monthly's writeup and full 2017 Best Colleges for Adult Learners rankings, click here.
CAEL congratulates all institutions recognized by Washington Monthly. We are proud to have worked with so many colleges and universities to help build a strong institutional foundation for adult learner success at many of those recognized, and we look forward to continuing to work with higher ed institutions nationwide to ensure adults and other non-traditional students receive the support they need to prosper.
To learn more about how CAEL can help institutions increase adult student enrollment, encourage persistence and increase completion rates, click the button below.