Back to all
Enrollment Down, Debt Up; How Increasing the Focus on Adult Students Will Reverse the Trend
Scott Campbell
/ October 16, 2017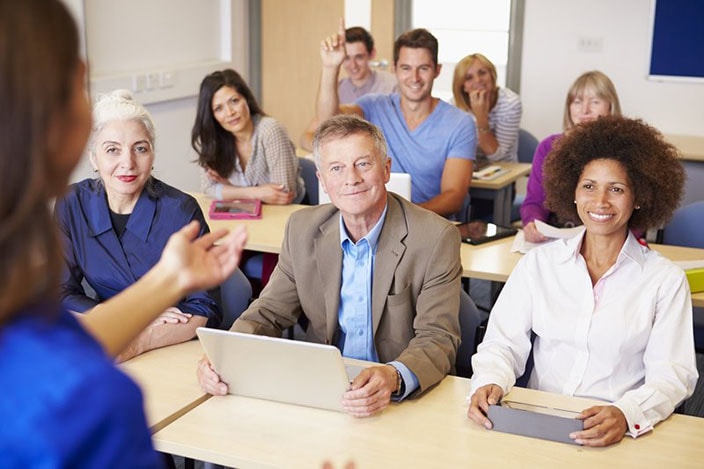 Inside Higher Ed, in collaboration with Gallup, recently released the 2017 Survey of College and University Admission Directors. The news was not good since only about one third of senior admissions officers indicated that they had meet their enrollment goals by the traditional May 1 deadline. The survey looks at enrollment from multiple perspectives including international student recruitment, the effect of social media activity by potential students and the viability of tuition-free college programs.
Two of the items that were of particular interest to CAEL questioned how admissions staff viewed the impact of student debt on enrollment numbers and what demographic populations they are most likely to target for increased recruitment and enrollment efforts.
Admission Directors readily admit that they are concerned about student debt. The survey results supported this with 89 percent of admissions directors at private colleges and 71 percent at public colleges indicating that they are losing potential applicants because students are concerned with the mounting costs associated with higher education degrees.
One take away, often supported by the results from CAEL's Adult Learner 360 survey, suggests that while student aid is often generous, applicants are unaware of the options or think the process is too cumbersome and simply do not apply.
The AACRAO paper The 2017-2018 FAFSA – Impact on Practice (PDF), indicated that the new Free Application for Federal Student Aid encourages financial outreach to students to begin at an earlier date, but CAEL's experience suggests that the issue for adult students is often a lack of curated information about financial aid aimed at them, rather than traditional 18-24 year old students.
Another key issue is the lack of financial options available for part-time students, many of whom are the adult learners. Lumina Foundation has reported (PDF) that about 40 percent of students attend school part-time since they work 20 hours or more per week.
Overall, more admissions directors than last year indicated that their institution is very likely to increase recruitment efforts for both transfer students and students older than 24. There was also a greater focus on recruiting minority students for both public and private non-profit institutions.
Transitions, one of the Ten Principles for Effectively Serving Adults that provides the foundation for Adult Learner 360, determines how well an institution serves its adult students by supporting guided pathways that lead into and from the institution's programs and services in order to ensure that students' learning will apply usefully to achieving their educational and career goals. This Principle looks across the multiple roles that reach adult learners including staff from admissions, advising, enrollment services, and marketing and communications, as well as the registrar.
Their coordinated efforts should include ensuring that adult students understand how their work and life experience can be assessed for college credit, thereby saving them time and money, as well as offering direct pathways from their plans of study to their life and career goals.
CAEL's Adult Learner 360 can guide your institution as it adapts to meet the needs of adults and other nontraditional students. Click the button below to learn how Adult Learner 360 can help your institution attract, retain and encourage degree or certificate completion for adult learners.