Back to all
Global Divide Emerging on Education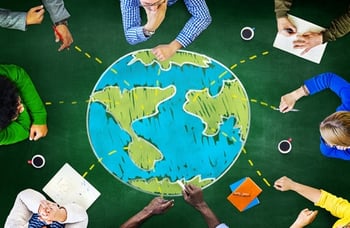 Global division in attitude toward education and re-skilling is creating an even greater divide between the economies of various countries, with the so-called better developed countries lagging in some aspects.
A survey of 8,700 young people in the United States, Germany, France, U.K., Australia, Brazil, China, South Africa and India found that a pragmatic approach to career preparation is placing young people in emerging nations ahead of their counterparts in developed nations, writes Karen Higginbottom for Forbes magazine.
The report "Amplifying human potential: Education and skills for the fourth industrial revolution" by Infosys found that young people in some emerging economics felt they had more to gain than those in Western countries.
The U.S. led the developed economies but trailed the emerging ones when it came to being inspired by recent education. Nearly half of those surveyed considered recent U.S. education as old-fashioned. The five developed economies as a group lagged behind the emerging economies group with India, China, Brazil and South Africa all reporting higher levels of technology-led democratization of education.
The report also exposed a greater gender gap in technology in Western Europe compared to emerging economies. The gap was far less pronounced in emerging markets such as India (81% male to 70% female) than developed economies such as France (49% male to 24% female) and the U.K. (62% male to 33% female).