Back to all
Grads Acquiring 'Excessive' Debt
Scott Campbell
/ January 19, 2016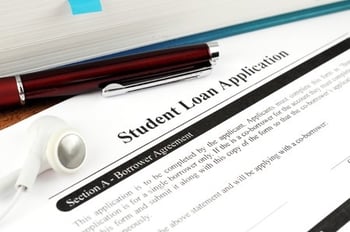 College graduates are increasingly paying too much per month toward student loan debt. The alarm was sounded when the total outstanding loan amount hit $1 trillion, and the focus has only grown more recently, writes Doug Lederman for Inside Higher Ed.
He quotes Mark Kantrowitz, one of the country's best experts in this area who wrote on his calculations regarding the portion of former students with "excessive" resulting debt.
He found that those spending at least 10 percent of their income every month on undergraduate debt are about one-fourth of former students, a percentage that has stayed relatively constant for undergraduates over a 20-year period.
But if you look at how many graduates of all kinds found it necessary to borrow, that proportion has consistently gone up - pushing the category of all students who ended up with excessive debt from just under 10 percent in 1994 to 14.4 percent in 2008.
He notes that categories more likely to have excessive debt include majors in theology, communications, agriculture and other low-paying fields.
But Kantrowitz cautioned that looking at debt figures alone is not illuminating, because it does not address the figures within a context of how many debtors can easily afford the repayments.
"Six‐figure student-loan debt might be excessive for a borrower with just a bachelor's degree in a low‐paying liberal arts field, but not for a borrower who earns an advanced degree, such as an M.D. in a lucrative specialty like oncology, cardiology or orthopedics," Kantrowitz writes.
He makes the argument that monthly loan payments over a decade are reasonable as long as they don't exceed 10 percent of income.
Among other findings, Kantrowitz also points out that former students with excessive debt are more likely to say:
College was not worth it
Debt has influenced their work plans
They delayed buying a home or having children
They worked more than one job
Considering the negative effects of student debt, colleges and universities should look for ways to reduce the time and cost required to earn a degree. Competency-Based Education and Prior Learning Assessment can help institutions achieve this goal in a cost effective way that does not overburden staff or faculty.

To read the full article, click here.

Additional Resources & Further Reading:
Proportion of College Graduates with "Excessive Debt" is Growing https://www.insidehighered.com/news/2015/12/18/proportion-college-graduates-excessive-debt-growing