Back to all
Higher Ed For An Unbundled World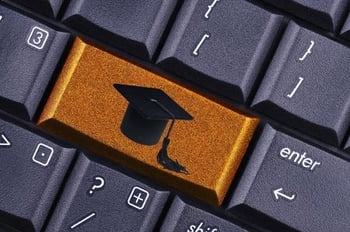 With costs going up and in many cases performance going down, Higher Ed is under pressure to prove its value. At the same time, new providers have "unbundled" degrees and certificates in favor of trends toward targeted job training or stand-alone trainings on specific topics.
More demand is coming for affordable, flexible, customizable opportunities to learn, Michael B. Horn and Andrew P. Kelly report for the American Enterprise Institute.
As unbundling in Higher Education has accelerated, reformers have posed the question of federal dollars being applied to some of the newer methods and opportunities.
This would be a change of huge magnitude as the current regulatory system for postsecondary ed is entirely based on the premise that the institution is the key factor - to access federal aid, a learner must be enrolled in degree- or certificate-granting programs at accredited colleges.
But the writers note that this is a structure "ill designed for the new world." It is less clear what should replace it. Some of the main factors they outline:
New "unbundled" Higher Ed providers are constrained by the traditional model.
Policymakers could set up a path for these providers to receive federal aid in exchange for enhanced transparency on outcomes and cost. Or they could establish a market-entry regime based on labor-market outcomes and student satisfaction.
Policymakers could develop new financing approaches reducing taxpayer risk.
For example, they could require new providers to put up private capital to become eligible for federal aid and reimburse them if they exceed agreed-upon outcomes.
Policymakers may also take the slower path and simply wait for this emerging market to mature on its own and let consumer demand and competition drive innovation.