Back to all
How One Company Shows an Educated Workforce Will Win the Day for American Manufacturing
Recently, we noted the growing trend of manufacturing jobs, roles formerly classified as unskilled, increasingly requiring a post-secondary degree or credential. As automation gradually replaces some positions, skills requirements for remaining roles continue to increase. In light of the increased national attention on manufacturing positions and the workforce, NBC News looked at how leadership at DeForest Wisconsin-based EVCO Plastics is responding to the realities of manufacturing today with an emphasis on employee investment, including providing upskilling and education opportunities.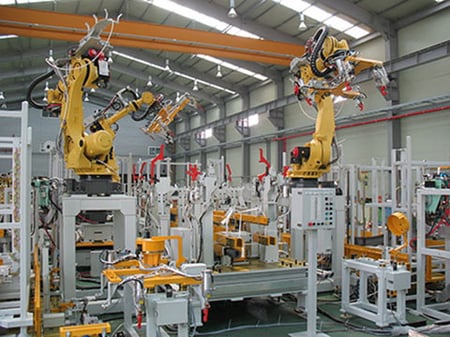 When asked about the state of manufacturing in the U.S., EVCO President Dale Evans remains optimistic—EVCO's business has improved by 40 percent from 2007 and now hires about 1,000 employees worldwide—but points to the clear shift in the expectations of the skills its workforce must possesses.
"That work's gone," Evans told NBC about unskilled labor roles, "and I don't believe it should come back." But for some at EVCO, it's less that those positions are leaving and more that they're evolving—EVCO paid for one employee to receive a mechanical engineering degree, for example. While the company is making more with fewer employees, Evans says EVCO is still hiring.
"[Job seekers] gotta have skills to do those jobs and really, that's what we want to pay for too."
To view the NBC News report, click here.