Back to all
How Some Manufacturers are Building the Workforce of the Future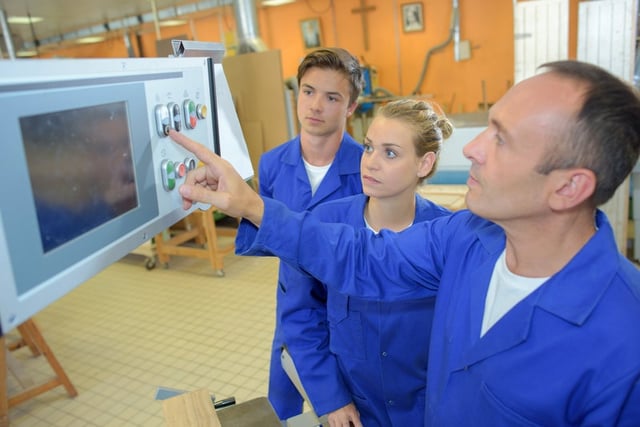 According to a report by Deloitte and The Manufacturing Institute, there will be two million manufacturing jobs that will have to be filled over the next decade, contrary to incorrect assumptions that manufacturing is dead. Owing to the looming skills gap between workplace needs and the existing available talent, the report suggests that an average U.S. manufacturer could stand to lose an average of $14,000 per open position that remains unfilled.
A recent article from the Richmond Times-Dispatch drives the point home: More, not fewer, manufacturing positions are coming, but they will need different approaches from employers and higher education institutions to fill them.
Apprenticeships, for example, are popular choices for manufacturing roles in Europe, the Times-Dispatch notes, a trend which U.S. businesses have started to take on as of late. Tuition assistance benefits, too, are highlighted as a powerful tool to encourage existing employees to take advantage of education opportunities to gain the up-to-date knowledge they will need to keep pace with today's fast-paced jobs.
As news of the shuttering of factories and manufacturers becomes increasingly common, it is vital that we provide a proper context to the situation. There are plenty of rewarding jobs out there and an equally large number of motivated workers who, when given the right training, can fill them.
Employers and communities must have an accurate understanding of the available talent pool and a game plan for how to ensure that it is sufficiently deep to meet local employers' needs. CAEL's workforce and economic development team partners with community stakeholders to drive economic growth by helping foster a robust, talented workforce. Discover how CAEL can assess talent development needs and help communities take action to meet them at the link below.