Back to all
How Students Choose
Scott Campbell
/ February 3, 2016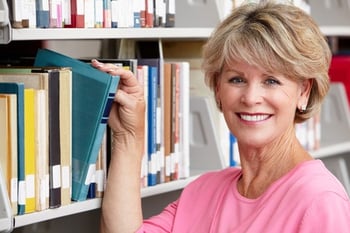 By 2018, it's predicted that 63 percent of all jobs will require a degree.
But only about 40 percent of adults have completed a four-year degree. The remaining 60 percent provide the population that is sought after by about 2,500 public and private four-year institutions of Higher Education.
Those in the education field spend a lot of time finding out how students decide to attend a particular college or university. As one resource, we turn to the seminal long-term research studies by the University of California-Los Angeles that track what moves first-time college students to matriculate at
UCLA's annual study, "The American Freshman: National Norm of Fall 2014," surveyed more than 153,000 students from 277 four-year U.S. colleges and universities of various sizes and reputations.
The survey indicated that a good academic reputation is the single most important factor, at 65.4 percent, a level that remains steady from previous years. Students who enroll in a four-year school with a good reputation are less likely to see themselves transferring before graduation. Top-ranked institutions such as Harvard, MIT, Stanford and Columbia realize that if they can attract top students, they are more likely to keep them.
The next highest reasons for selecting an institution, in order: its graduates get good jobs; students are offered financial assistance; positive visit to a campus; and cost of attending.
More than 25 percent of students attending highly selective private schools rated early admissions as being a very important factor in their choice for enrollment. Schools that have more modest reputations may need to offer other incentives, especially for mature learners, such as high-quality student support services.
Students who work while pursuing their degrees are especially concerned with saving time and money. Nearly all of those individuals find that the prior learning assessment (PLA) process saved both time and money by allowing them to receive college credits for "real-life" knowledge and experience. That is a choice factor, as an institution that recognizes the PLA process may present a powerful incentive.