Back to all
How the Right Partnerships are Helping Communities Prosper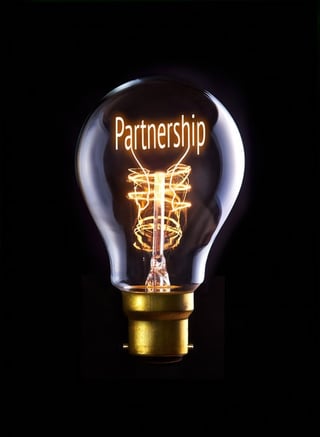 Last month, New York Times op-ed columnist Thomas L. Friedman provided a compelling look at the state of economic development throughout the country. Noting the various trials and tribulations of attempts at community workforce and economic reinvention, Friedman painted a portrait of a nation with ample promise for overcoming the many challenges that may hinder those efforts, but promise that's not always realized.
Friedman's central thesis: Communities' efforts to foster a sufficiently skilled workforce to handle the demands of today's workplace live and die on their ability to unify and engage all relevant stakeholders. The more prosperous communities that Friedman highlights have embraced emerging technologies, fostered partnerships and provided clear pathways for educational attainment.
These are the same principles that for years have guided CAEL's workforce and economic development work in many of the same communities referenced by Friedman.
In Tennessee, for example—a region Friedman highlighted for its progressive approach to providing tuition-free college education to students, including adult learners—CAEL is working to create career awareness for the state's high-demand fields. In working on this initiative, CAEL has partnered with the Tennessee Department of Economic and Community Development, Tennessee Higher Education Commission and Complete Tennessee, a collaboration that exemplifies the value of bringing together economic development and educational attainment partners.
Though not explicitly touched upon by Friedman, supporting military service members and veterans is also a crucial step toward supporting community vitality. In partnership with the Institute for Veterans and Military Families (IVMF) at Syracuse University, CAEL is working to foster educational and career pathways into STEM fields for veterans in Seattle. By helping veterans hone the high-demand skills and knowledge they've attained through their service, CAEL is building bridges between service and high-demand civilian occupations.
All industries and experience levels can benefit from the creation of an education-workforce pipeline. Last year, the Walmart Foundation granted nearly $11 million for the creation of the Chicagoland Retail Sector Center, which provides both individuals and local employers with a host of training and education opportunities to support workforce development. A member of the CAEL-facilitated Business Champions group, Wal-Mart understood the importance of forming community partnerships to support front-line employees.
From imparting soft skills to supporting the use of new technologies to encourage workforce engagement, community partnerships are essential to bring about the economic development needed in communities nationwide.
"What is right with America is the many communities and regions that are coming together to help their citizens acquire the skills and opportunities to own their own futures," Friedman suggests. "We need to share and scale these success stories."
We couldn't agree more. To read some of the success stories CAEL has helped write, click the link below.
To read Friedman's article at the New York Times, click here.