Back to all
Reflecting on What We Learned from the IEDC 2017 Conference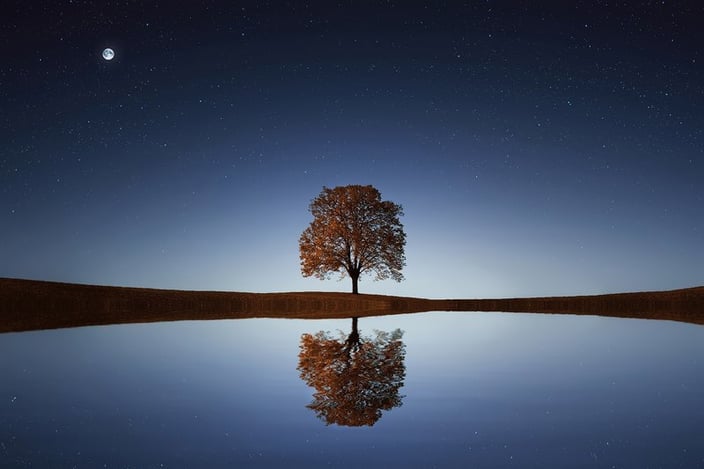 With the theme "Going Global," the International Economic Development Council (IEDC) held its 2017 gathering in Toronto. As we consider how economic development trends impact any given local or regional workforce, globalization is an idea that sparks fears of offshoring, downward pressure on wages and changes to labor markets that can leave many unconnected to that global economy and the prosperity that it makes available to some.
IEDC's Higher Education Advisory Council (of which CAEL is a member) helped to create the conference's "Workforce Round Robin," a session that featured a number of efforts to address economic developers' workforce and higher education challenges. If attendance and engagement are any indication, workforce issues remain a key concern across the economic development community. CAEL has long held that communities' workforce and education efforts are not just reactive to business and economic development needs, but can be put forth as key assets for business attraction, expansion and retention.
We aim to prepare cities and regions to make the case that their people and their ability to continually develop their workers' skills ensure long term business success. Typically cities make such arguments that are scarcely distinct from one another--
We have a great work ethic
We have strong education institutions
We have training funds and referral capabilities through our workforce system
Do these arguments seem familiar? Have you made them yourself? And, have you made them in a way that shows capabilities and quality that are clearly distinct and more advantageous than these same arguments made by other cities and regions?
Each community has a story to tell and an argument to make that is unique to their target sectors, and that is unique to their talent and skills development assets. Perhaps a stronger, more focused set of arguments could include:
Our community is especially favorable to X industries because….
We understand our target industries skills needs today and tomorrow
We teach the right things across a range of education and training providers
We are able to engage the widest range of learners and workers – people of all ages, reflective of the diversity and inclusion that we seek, and regardless of where they are in their career or working life
We are aligned and coordinated across our education and training community, so companies get what they need in a clean and efficient manner
Of course if you are making these arguments, then these statements had better be true! How are they true for your community? What evidence do you have that will let target sector firms and industries feel confident that your community can meet their needs today and into the future?
The other dominant theme at the IEDC conference was the competition for HQ2 – Amazon's second North American headquarters. Much of the discussion in Toronto on this opportunity reflects the national conversation, ranging from hopeful to analytical to circumspect to downright cynical.
Dozens of cities have spent thousands of hours putting together their response to Amazon's Request for Proposals, and now we wait. We are certainly interested to see what these bids say about talent and talent development, and are hopeful that regardless of who wins this particular high-profile relocation, those plans to leverage talent and talent development will remain a key element of every city and region's economic development strategy.
The one thing we know is that NO ONE is ready to fill 50,000 jobs. In the past I've worked to fill 1,000-1,500 jobs in short time frames and it's no small feat, so thank goodness Amazon's staggering number will take place over a longer period of time. But even over that long horizon, simply continuing to churn out folks from existing programs will likely not be adequate.
Rather, we need to put forth not just a slew of good programs but a multi-provider skills development apparatus that has the ability to grow and adapt, to self-correct as the needs evolve – whether in the number of people needed or the skills they have or the credentials that validate their abilities. And what the wining city (winning Amazon or any employer/industry target) needs in order to close the deal is the ability to inspire confidence that the whole of the learning ecosystem is greater than the sum of the parts. And that we can do things that we have never done before in not just producing people with particular degrees, but to have a network that eschews territorialism for collaboration and tapping our full talent pool in all its complexity.
We look forward to next year's IEDC conference in Atlanta where we hope that the theme of Inclusive Economic Development will emphasize how lifelong learning can become the most powerful to connect more people to opportunity.
As the IEDC host, Toronto had ample opportunity to promote their city, region, province and nation as a great place for Amazon to locate HQ2 and many of the dignitaries did indeed take that opportunity. Without making a prediction or an endorsement, it was clear that the Toronto region's international connections, diverse population, and urban amenities are among its great assets that any company would benefit from. They tout these assets but they don't seem to be entering the incentive arms race.
Economic Development Minister Brad Duguid acknowledged that some other jurisdictions will get into a bidding war for Amazon's headquarters, offering tax breaks, cash incentives and infrastructure improvements.
"We're not going to buy Amazon to come here. We don't need to buy Amazon to come here, because we have the competitiveness and the best talent in North America today," the minister said.
Instead, inclusive investment in learning across their community is both an immediate and long-term play that will benefit them regardless of this particular economic development prize. That's a strategy that any location can emulate.