Back to all
Is PLA the Next Big Thing?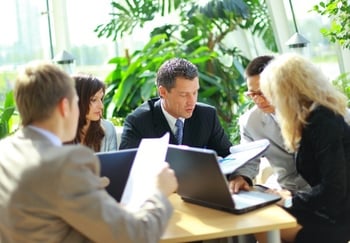 The rise of Prior Learning Assessment (PLA) speaks to the growing desire of today's workers to become equipped to handle new technologies and schools of thought. Organizations that wish to drive trends need to find creative, flexible ways to foster a culture of learning, and PLA answers the call.
PLA is the is the process of earning college credit for college-level learning acquired from other sources, such as work experience, professional training, military training, or open source learning from the web.
While people of all ages and background are interested in gaining skills and acquiring credentials, factors such as costs and time often deter working professionals from taking steps to continue learning.
Are you interested in discovering how innovative training can boost your organization's standing? Consider these top categories of people that can benefit from PLA:
Older Employees
The thought of strapping on a backpack and going back to school is daunting for many workers over a certain age. They may feel intimidated by the concept of starting from scratch. Companies that wish to make learning attractive to older workers should consider partnering with colleges and institutions that offer credits in exchange for real-world experience. Workers will be encouraged by the fact that they won't be starting from the bottom.
Veterans
Many veterans have concerns about their next steps after they return from military service. PLA allows veterans to earn credits for the skills they've mastered during military training. This can help them have a quicker and easier transition into a civilian career.
Executives
Many high-level managers don't have the luxury of taking time away from work to pursue degrees. While these professionals have the talent and experience it takes to lead, they may lack the official credentials for a specific career path in their company. PLA provides a flexible, manageable way for these professionals to attain the training and credentials. What's more, organizations that sponsor the educations of executives stand to save a lot of money by partnering with institutions that award credits for experience and competency. Flexible degree programs allow valuable employees to spend more time at work instead of in the classroom.
Mid-Level Employees
Many mid-level employees are stuck at a point where mortgages, car payments and college tuition for their children consume the bulk of their paychecks. It is a stage in life that often doesn't leave much wiggle room to pursue one's own academic goals. This is a shame because it can cause stagnation and deprive an organization of the highly trained, engaged employees it needs to thrive. The beauty of PLA is that it greatly reduces the overall cost of tuition since employees are essentially skipping many entry-level courses. The bottom-line cost to earn a degree or specific set of credentials is more affordable than many workers realize.