Back to all
A Modern-day Rosetta Stone for the Future of Work
Michelle R. Weise is a higher education expert who specializes in disruptive innovation and the future of learning and work. She is the senior vice president of workforce strategies for Strada Education Network and is also the Chief Innovation Officer. Her research focuses on the future of the workforce and how to connect students more directly to promising and meaningful employment pathways throughout their working lives.
---
Policymakers, educators and employers are vigorously debating how best to prepare Americans for the future of work. There are those who believe that
the "hard" skills of science, technology, engineering and math (STEM)
are most critical to the future, and those who believe
the uniquely "human" skills of the liberal arts
are the ones that will endure in the face of automation. At Strada Institute for the Future of Work, we say, "both, and." It is the integration of human and technical skills that will provide the best preparation for the future of work: programing and ethics; artificial intelligence (AI) and emotional intelligence; logic with values and judgment.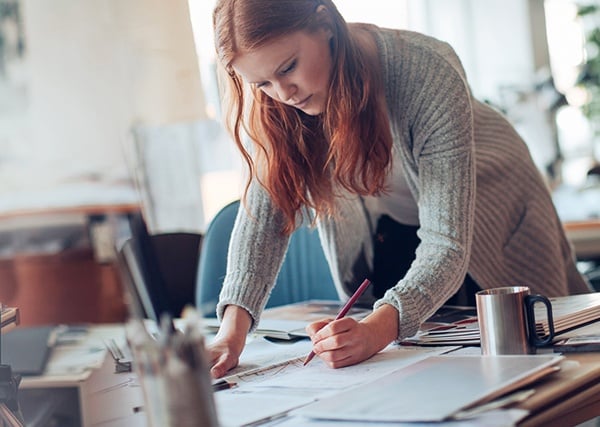 While employers are scrambling for this new talent, postsecondary education is falling behind. In spite of all the trends and forces reshaping the world of work, few colleges or universities are redesigning their educational models to keep pace with the future. Standing still is not an option. Our new report will bring clarity to the popular concept of a skills gap and how the time has come for a modern-day Rosetta stone to translate and decode the intersection between postsecondary education and the workforce.
We have to get this decoding process right, especially for adult learners. Today, the concept of a career is in flux. It's not just because of the widely covered job-hopping tendencies of millennials. In
a longitudinal study of baby boomers
by the Bureau of Labor Statistics, even younger baby boomers held an average of 12 jobs from ages 18 to 48. The number of jobs a learner will hold will only increase with time, especially due to the volatility of technological advancements across all industries.
Adult workers can already sense that things are different now.
Pew research
reveals that 87 percent of adults in the workforce today acknowledge that it will be essential or important for them to get training and develop new skills throughout their work life to keep up with changes in the workplace. They can no longer view learning as linear. Indeed, with life spans projected to extend as long as 150 years in the future, two, four or six years of learning on the front end of a 100-year work life will not be enough. Learning and ongoing skill development will become a way of life.
The translation of skills into the marketplace must be made clearer in order to connect three critical audiences: people looking for good work, employers looking for good people, and educators looking to build good programs and engage students.
I look forward to sharing our key findings with you at the CAEL conference this November.