Back to all
Millennial Mythbusters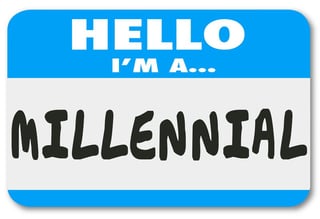 We've all heard the generalizations about millennials. Millennials job hop as a matter of course. Millennials eschew the kind of loyalty for their employers that previous generations held. Millennials are unwilling to put forth the effort to succeed in the workplace. These and other stereotypes about millennials, now the largest generation of employees in the workforce, are pervasive.
UPDATE: Since this page was published, support for PathSavvy has moved! For PathSavvy's new home, please click here. To explore CAEL's employer solutions, visit us here.
But as a recent CNBC report shows, many of those stereotypes—particularly the one about millennial employee retention—are now falling apart when assessed by a better understanding of what motivates millennials.
The article draws from a new study by survey software firm Qualtrics and venture capital firm Accel Partners. CNBC notes that nearly 90 percent of millennials survey respondents said that they would remain at a job for the next decade if they were confident they'd receive annual raises and upward career mobility.
Other results from the survey should similarly go a long way toward informing a more nuanced understanding of millennial employees and best practices to encourage their development.
To read the full the full article on CNBC, click here.
Give your millennial employees tools that provide transparency and visibility to internal career mobility. CAEL's career pathing software, PathSavvy, can help you create clear career paths for your employees so you can build a more engaged workforce and increase retention. Click below to learn more about how PathSavvy can help.