Back to all
Move Over, White Collar; Step aside, Blue Collar: IBM CEO Sees a 'New Collar' Future
As we've previously noted, middle skill jobs, positions which require an education beyond high school but less than a four-year college education, are becoming increasingly common. With roughly 53 percent of positions in this country considered middle skill yet only 43 percent of employees suited to meet the needs of those positions, employers now have some important decisions to make to tackle the ensuing skills gap.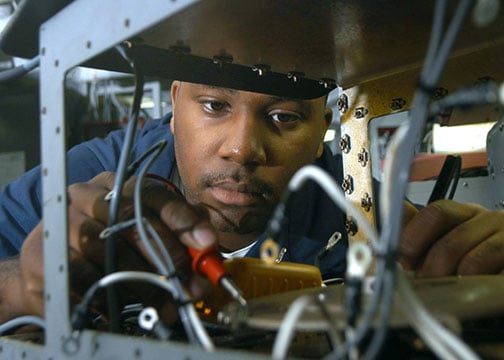 UPDATE: Since this page was published, support for PathSavvy has moved! For PathSavvy's new home, please click here. To explore CAEL's employer solutions, visit us here.
IBM has similarly drawn attention to the fast growing range of careers that may be defined as middle skill jobs, with CEO Ginni Rometty pointing to new roles in areas like data science, artificial intelligence, IT and so on that fit that qualification. These roles, which Rometty dubs "new collar" positions, create a greater need for employers and higher education institutions to collaborate to foster the necessary skills and education demanded from the workforce in these jobs.
A prime example of how IBM has facilitated such relationships is through P-Tech vocational schools, public schools formed through collaboration between IBM and local school districts, which emphasizes STEM and workplace learning outcomes. The six-year education program takes students through equivalent high school and two-year college education, providing the skills needed for middle skill roles. There are 27 such schools throughout the country.
Apprenticeships, too, are again in vogue, providing employees with needed skills and training that can be directly matched to career goals. As noted, federal and state governments have committed a great deal of funding to encourage apprenticeships in high demand sectors.
The diversity of career paths available to today's employee is far greater than it ever was, and that should be celebrated. But as the diversity increases, so too should relevant stakeholders cooperate and develop education and training opportunities—for job seekers and current employees alike. Using career pathing software like CAEL's PathSavvy can help pinpoint where existing employees are in developing the skills they need on the job, informing the development of workforce development initiatives.
To read the full article on Business Insider, click here.
Click here to learn more about PathSavvy.