Back to all
New Interim President to Optimize Support of CAEL Mission and Vision
This week, the CAEL board and Strada Education Network made the decision to transition CAEL's presidential leadership with a focus on clarifying CAEL's product offerings, refining work with philanthropic foundations, and setting a clear strategy for workforce and economic development services. Effective May 1, Alex Morrison, senior vice president of strategic partnerships at Strada, will take on the role of interim president at CAEL.
"We appreciate Marie Cini's leadership in helping CAEL transition to a streamlined organization poised to focus on the evolving needs of adult learners, rooted in her deep understanding of their experiences," said Tom Dawson, CAEL Board Chair. "Supporting working adult learners has never been more important, and it is critical to do all we can to advance that mission. Alex's strong track record of advising nonprofits on product and market viability and building relationships makes him the right leader at this pivotal time for CAEL -- and for the millions of Americans we seek to serve. I look forward to working with him and the talented CAEL executive team as we move quickly to turn vision into action."
At this time, the Board anticipates Morrison serving in an interim capacity through the end of 2020, during which time he will help prepare CAEL for success under permanent leadership. While his primary responsibility will be CAEL, he will also retain his role as Strada's senior vice president of strategic partnerships, working closely with other Strada affiliates on growth strategy and execution, which also should benefit CAEL as he facilitates collaboration across the Network.
"As we begin the transition to our next chapter, Morrison will help CAEL chart a clear path forward," Dawson continued. "Our belief in CAEL's mission is unwavering. Together with Strada's support, the CAEL team will continue to promote innovative pathways between education and prosperity."
CAEL Introduces incoming interim president, Alex Morrison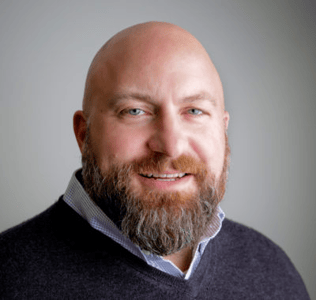 An expert in the education technology market, Alex Morrison has built and managed sales and marketing strategies and teams for a broad range of companies. Prior to joining Strada, Alex ran his own market strategy and business development consulting firm, Lynn Street Partners, supporting a variety of education companies in the US and internationally.
Alex's formative education market experience comes from a variety of roles he held at Discovery Channel and Discovery's education unit over 13 years. He served as vice president, business partnerships where he led the development and management of business-to-business relationships in U.S. and Canadian markets. He also supported Discovery Education's international growth efforts in Central America, South America and Africa as well as Discovery's corporate development team, advising on education-related acquisitions and investments. Prior to his business partnerships role, he served as vice president, education partnerships, leading three of the five regional teams selling Discovery Education products and services to K-12 school districts in the United States.
Alex is a graduate of Randolph-Macon College and serves on the college's Board of Alumni. He also serves on the boards of several nonprofits, including EarthEcho International.