Back to all
New Study Shows Communities How to Build Career Pathways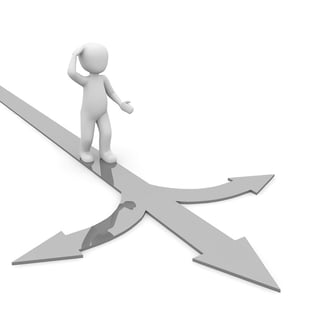 There's no question that obtaining a college degree or credential is generally an effective way to increase earning potential. As the U.S. Bureau of Labor Statistics noted in an April 2017 survey, the median usual weekly earnings for a full-time employee with a bachelor's degree is $464 more than that of someone with only a high school diploma. (~$2,210/mo or ~$24,218/yr) The unemployment rate of those with a bachelor's degree is also only 2.5 percent, far less than the 5.2 percent of those with just a high school education.
As the labor market evolves, however, the once firmly established order of college-degree-career has given way to a more complex process that creates a lot of guesswork for job seekers. This uncertainty is in turn felt by employers, who are denied a sufficiently rich talent pipeline from which to find skilled employees.
To combat that uncertainty, Georgetown University's Center on Education and the Workforce (CEW) developed a new study, Career Pathways: Five Ways to Connect College and Careers. The study highlights ways states are using workforce and integrated education data by developing publicly available information tools to sync education outcomes with employers' needs.
In CEW's words, the study looks at states' use of such data from the following five areas:
Education Projections, Business Expansion, and Workforce Quality
Program Alignment with Labor Market Demand
Curriculum Alignment with Workforce Requirements
Counseling and Career Pathways
Job Placement and Skills Gap Analysis
"[The] five practices call for the integration of postsecondary education and workforce data to support individual, organizational, and policy decisions," the study notes. "Together, they represent closer alignment between the postsecondary education and workforce sectors. Alignment does not mean that the postsecondary sector becomes the pawn of the workforce sector, or vice versa; rather, the two sectors work in concert to contribute to a state's overall success."
To review the full CEW report, click here (PDF).
CAEL helps regions align labor market demand and workforce requirements with higher education programs. To learn more about how CAEL can help your community create the alignment it needs to prosper, click the button below.