Back to all
Proposed Bill Would Make Offering Student Loan Repayment Assistance Even More Appealing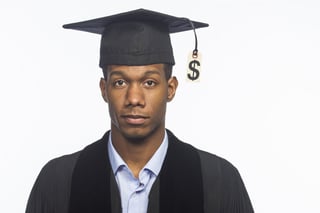 In February, the U.S. House Committee on Ways and Means received a bill, H.R. 795, the Employer Participation in Student Loan Assistance Act, which proposes the amendment of tax law to "extend the exclusion for employer-provided educational assistance to employer payments of qualified education loans."
The bill, which has bipartisan support, encourages employers to offer student loan repayment assistance, a tax-free benefit to pay off employees' student loan debts. If passed, the tax exclusion benefit would join existing tax benefits for offering tuition assistance. Though a relatively new benefit, businesses such as Staples, Fidelity and HP have started to offer student loan repayment assistance to great effect.
As Benefits Pro notes, the move to offer tax relief for loan repayment benefits is part of a larger push to address the strain large student loans are having on the economy. With 46 co-sponsors from 16 states, it's clear that the government is recognizing what businesses have also come to find: Tuition assistance pays off.
Beyond the obvious advantages student loan repayment assistance provides for employees, employers also stand to gain a lot by offering the program. A benefit like loan repayment assistance can serve as an enticing benefit for jobseekers and for current employees who may be more inclined to stick around.
To review a full summary of the bill and how it will benefit employees and employers, read coverage by Benefits Pro here.