Back to all
Retention Through Education and Partnership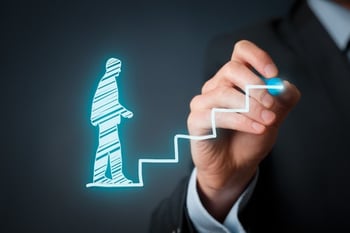 A qualified workforce is a happy workforce. The link between sponsored training and retention can't be denied.

More and more, educational opportunities and partnerships are tailored to meet the demands of busy managers who need to train workers.

One of the most frustrating aspects of managing people is the time and cost of recruiting, hiring and training new employees over and over. For those who want higher retention, the answer usually comes down to making sure employees feel loyal and content. Countless studies have shown that an employee's satisfaction is closely tied to whether they feel their employer cares about them.

When the vision of the employee and the company align, a partnership can be very rewarding. But, it can be a challenge to align the needs of workers with the needs of companies. To achieve it, today's managers are discovering that empowering a workforce and creating lifelong learners are in the best interest of a company.

By funding education and training for team members, a solid organization is built that is able to stay competitive in today's shifting economic landscape. At the same time, training empowers each employee to focus on his or her career and reach new heights. Loyalty and enthusiasm can translate to serious engagement and business innovation. Here are four key considerations:


Increased Competency
Many companies are tightening their belts these days in terms of funding training and tuition for employees. This practice could not be more counterproductive. A competent, educated workforce has the tools and innovative spirit to charge forward with putting out the best products.
Recruiting Power
Companies that employ the best are in a position to hire the best. Building up existing employees is the surest way to attract the best and brightest among new employees. Many colleges, universities and technical schools are willing to partner with companies to offer tailored educational experiences. A partnership with a school can help a company draw in qualified job applicants.
Retention Uptick
Employees feel invested in companies that invest in them. Covering expenses for education and training is a great way to let employees know that you are investing in them for the long haul. Allow employees to have flexible schedules so they can attend classes that may interfere with normal business hours.
The Power to Impress Clients
If you have to court a client, it is advantageous to be able to say that a high percentage of company employees hold degrees and certifications. Ongoing training and development efforts position your organization to be the best bet on getting a job done on time and on budget. People considering business with you want to see that you have competent, intelligent people behind the wheel.