Back to all
Skills Gaps Can Shrink: CAEL Brings Community and Industry Stakeholders Together, from New York City to Houston
Linking learning and work is not a one-size-fits-all process. Aligning the interests and actions of multiple parties—including job seekers, industry stakeholders, regional government and workforce bodies, and educational institutions—is a challenging task, but the results can significantly improve outcomes for all of the players involved.
Recently, CAEL has undertaken multiple projects to enhance workforce pipelines by connecting job seekers with the training they need so they can fill the jobs their regions are known for, as well as to enter career paths those job seekers might not have even considered previously, providing new sources of talent for employers who are in need of skilled people.
We sat down with Lewis Brown, director of client relations here at CAEL, to discuss two of the recent projects that CAEL has pursued in partnership with the petrochemical industry in Texas and the financial services sector in New York City.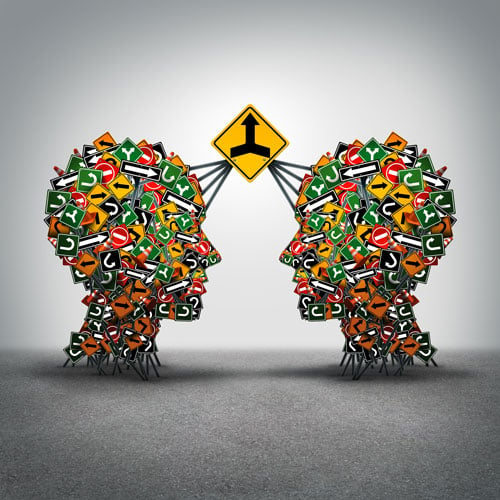 CAEL: Could you provide some background on CAEL's work with JPMorgan Chase & Co.?
Lewis Brown: So a few years back JPMorgan Chase & Co. (JPMC) began an initiative called New Skills at Work that was focused on identifying opportunities, skills gaps and needs across the country, as well as finding the regions where those gaps exist and what's being done in those regions to fill the gaps. In other words, it found out where effective work is happening, which organizations were responsible for it, and then it looked at where there are further opportunities and how JPMC could either develop new work and resources in those regions or replicate things that are happening elsewhere.
Overall, there was a pretty extensive investment of $250 million, which included research, a commitment to work, grant funding and so on. CAEL's efforts in Houston and New York City are both part of the New Skills at Work initiative. They essentially asked us to partner with them in specific regions to identify skills gaps, the roles that correlate with workforce opportunities in those regions, and the education, workforce readiness and community-based resources and assets that exist there to help students and job seekers make more informed choices about their education and career.
The bigger-picture idea is to help insert some long-term thinking and informed decision-making for individuals who probably would not have found their way, on their own, to the industries of focus in both those regions.
The work in both regions was also specifically focused on developing a resource that would help career advisors, career counselors and other influencers who play a role in those students' and job seekers' lives to access more information that could be supportive to the individual's decision-making process. So the industries that we agreed on with JPMC were the petrochemical industry in Houston and the financial services industry in New York City.
In both cases, CAEL served as the project lead and worked closely with the foundation officers for JPMC and then also with trusted resources and credible organizations in each region to identify the previously mentioned issues.
---
In both cases, CAEL served as the project lead and worked closely with the foundation officers for JPMC.
---
We identified the subsectors within those industries that are a fit for workers, the roles that correlate to those subsectors, the education opportunities, community-based organizations and job readiness programs, and then all of that information resulted in education and career pathways that an individual can learn about, consider and pursue.
And so we worked to convene employer partners, industry and company representatives, and educational partner institutions—including training organizations within the community, and community-based organizations and local government—to understand where the needs were and make sense of what the solutions should do. We validated all of the information that we were building out and then built it and launched it.
CAEL was the intermediary for all of those agencies and various systems, as well as the project manager for the development of the tool.
One unique piece that CAEL has continued to bring to the table over time—and that was critical in both instances, in New York City and Houston—was we also served as the implementation lead around how we should communicate the tool to the region, who we should talk to, what systems it's a fit for, and how to operationalize each tool within the region. So we strategized around those pieces and then we partnered with an organization that we like to call the anchor organization. The anchor organization is essentially a trusted local long-term partner who is invested and informed about the region, and they continue to work hand in hand with CAEL to become the face of the effort, as well as to be responsible for keeping the resources in both those regions alive and fed and relevant. They keep the resource in front of the eyes and ears of their constituents.
Essentially, CAEL provided end-to-end services in both cases, from the discovery phase all the way to launch, training, marketing and outreach.
CAEL: Tell me about PetrochemWorks. What made that project unique?
Lewis Brown: The petrochemical industry is a critical industry for the Gulf Coast region and in Houston. It's the industry that you'd think of when you think about that part of the country. I think—because of their experience over the years related to hurricanes, seasonal hiring and the ups and downs of skills gaps within the industry—they found themselves in a place where they had a workforce that was retiring and moving out of the industry, and they didn't have a sufficient workforce to backfill those positions.
In Houston there is a real strong workforce organization called the Greater Houston Partnership (GHP), and then they have another initiative called Upskill Houston. They're focused on solving and identifying workforce issues and on partnering with industry and local government and education on these topics. At the same time, JPMC is investing in these regions and basically developing an understanding of career opportunities across Houston. The petrochemical industry was one of the groups that they identified as a critical industry there.
The timing aligned really well, because you had GHP and Upskill Houston, who were focused on this work. You also had JPMC, and then there was another initiative called the Community College Petrochemical Initiative (CCPI). That was an industry-funded and industry-sponsored consortium of community colleges with strong petrochem degree programs. CCPI was partnering and conversing with the petrochem industry about education, training and job readiness for that industry. So CAEL was able to come in during the mix of that work and partner with our anchor organization, the East Harris County Manufacturers Association (EHCMA), to develop a larger strategy and build the tool.
What we heard straight away when we started was that a lot of the degree programs—the ones people had to take to fill open roles in Houston—were not at capacity. These programs had needs, and they specifically needed to do a few things first to kind of rebrand the industry to citizens there—really help them understand that petrochem was a great industry hiding in plain sight, and there are lots of opportunities in the field.
So, the first goal was to tell the right story about the industry. The second goal was to increase applications to training and education programs throughout CCPI, and then to increase applications to other educational organizations as well. In other words, the goal was to increase supply to the industry over time.
The third goal was to illuminate opportunities that Houstonians typically didn't know about. Everybody had ideas about what petrochem was and where openings were, but there were other positions and roles and subsectors within the industry that they didn't know.
The fourth goal of the project was to attract job-ready newcomers to the industry so that people gained access to information about petrochem, as well as the products and services that petrochem developed. We wanted them to understand where opportunities exist and what the industry was about as a whole. And then they also had the opportunity to assess their own skills, their interest, their knowledge, their ability and their education level. They could come to the industry with more information and essentially be a more job-ready hire for the petrochem industry.
We recently checked in on our how we're doing in the region, and what we've heard from our education partners is that their degree programs are running at capacity in institutions across the city. So we know that we've already impacted the supply for the industry right away, to the point to where JPMC came back and said, "OK we now know, in partnership with Houston, that the sister industry in this region is construction, and specifically industrial construction. Because we're doing well with impacting applicants for petrochem, and we also know that petrochem is dependent on the construction industry, we need to focus on construction and also help people understand the relationship between these two industries. That way we can impact the supply of applicants for construction as well."
CAEL: Could you provide a sense of the overall size and scope of the project's impact?
Lewis Brown: There are approximately 65 positions on the PetrochemWorks website. There are nearly 20 employer contacts that are featured, including the likes of ExxonMobil, Shell, CP Chem, DuPont—large organizations. As it relates to education and training, the initiative includes all of CCPI, which makes up nine featured community colleges and five four-year degree-offering institutions. There are also at least seven industry associations that are featured on the tool. So when we look at the scope of all of those organizations that I just named, you can see how wide the scope of the program is.
I also want to point out that there are almost half a dozen military-serving and community-based organizations that also partnered on the work to provide opportunities and insight related to veterans, many of whom are often a good fit for the petrochem industry as well.
Regionally, it's focused on the Houston area, but we also serve the larger Gulf Coast region, because everything is so closely related in that area.
CAEL: Turning our attention to the Banking on My Career program, what are some similarities and differences between that program and the PetrochemWorks initiative?
Lewis Brown: Both are JPMC-backed initiatives, and both focus on a single industry. Banking on My Career specifically focuses on financial services and the subsectors of retail banking, wealth management and insurance.
On the educational arm, our partner is the CUNY system. So, all of the 25 institutions that fall under the CUNY umbrella are our partners, and CUNY is the local host or anchor organization of BankingOnMyCareer.com. They're like the ECHMA of New York City as it relates to the employers that are featured.
There are 17 employer organizations that are featured on Banking on My Career, and then of course the entire CUNY system, all their institutions, as well as Pace University, are featured. Nearly half a dozen industry associations for individuals in financial services are part of the initiative as well.
The reason why I state it that way is because one primary focus for Banking on My Career was to introduce a more diverse pool of talent to the financial services industry—not just the people who typically find financial services jobs on their own, like those who attend Ivy League schools or come from families with ties to financial services. Specifically, we want to bring in people from the boroughs in New York City who maybe would never have considered financial services, like those who are attending a community college.
We specifically highlighted associations that offered services and information for diverse talent pools. For example, we focused on the International Association of Risk and Compliance Professionals, but then we also focused on organizations that support women and African Americans in finance.
The first goal we set out to accomplish was to help grow and evolve industry awareness. In other words, we wanted to give individuals new ideas about financial services and how they could pursue careers in that sector.
The second goal was to introduce diverse new prospective employees to the pipeline, people who would otherwise not have been aware of financial services or how to pursue opportunities in the industry.
The third was to prepare job seekers for success. We wanted to increase job readiness and provide more information about what the industry expected. I think another difference was we heard very early on, in both the PetrochemWorks and Banking on My Career initiatives, that job seekers lacked some of the power skills or soft skills and even some knowledge of the industries. Employers really had a need to provide information about some of the basics; in petrochem, some of that was related to safety and some of the technical aspects of the jobs, as well as to the benefits of working in the industry. In New York City, it was more about business acumen and professionalism: how to dress and the right tools to use on the job, what a flexible schedule looks like when you're working in this kind of an industry. In both instances we were working to find a way to communicate those larger messages from employers that would be helpful for students and job seekers to know before their first day on the job.
I think in both instances we convened 175-plus industry experts, education partners and community-based organizations.
For Banking on My Career, because of the relationship between the mayor's office and the banking industry, our scope was concentrated on New York City. We needed to provide information about opportunities there in New York City for people who live in New York today, as well as provide information for people who might want to commute into New York City for work. In other words, the catchment was specifically New York City and its surrounding areas, whereas Houston was really focused on the broader region.
CAEL: What are some of the key takeaways about successful workforce development that you've gathered from these two efforts? What does CAEL's future direction look like to you as the organization continues to play a stronger role as an intermediary, or as connector, for similar initiatives?
Lewis Brown: So I think first and foremost, we've learned that even though there are unique points in different regions and in different industries, a lot of industries and regions are facing the same problems. Oftentimes they're trying to solve them in similar ways. Some regions and some industries are further along in the process than others, but there are a lot of people who are paying attention to this work, and it's very important.
CAEL is uniquely positioned for this work because of our experience related to higher education, nontraditional students and adult learners. We understand, and have understood for the past 44 years, the lives and needs of these populations in a way that relates both to education and to work. We're able to represent that on day one. We don't have to learn that as we go.
---
CAEL is uniquely positioned for this work because of our experience related to higher education, nontraditional students and adult learners. We understand, and have understood for the past 44 years, the lives and needs of these populations in a way that relates both to education and to work. We're able to represent that on day one.
---

CAEL is also uniquely positioned for this work because of our work in other parts of the country. That work elsewhere helps inform what we're doing in these two sites. We're able to take labor market data, like other organizations, and assess it and interpret it, but at CAEL we're also able to take that and compare it to the other work that we've done with employers, educators, workforce and economic development agencies, local government, and community-based organizations in other regions. In turn, we can get more effective at our jobs each and every time.
We also have learned the importance of user experience, not only on the tool but also in the process, because in almost every region that we've gone into, there are initiatives or projects that are underway, or recent tools that have been developed, but oftentimes the user experience leaves something to be desired. Sometimes it's not user-friendly or intuitive, and it's difficult to navigate for someone who's making really important and difficult life choices about their education and career. We really take our time in partnership with, not only the regions and stakeholders, but specifically the end users of the tool. As opposed to doing it for them, we do it with them.
The other piece that I would say is this: Everything starts and ends with implementation. After you've built something that is effective for a region, if it's not marketed, implemented and systematized or operationalized in an effective way that really works for the region, then adoption will be low. It's been very important to take on the hard work that's required to bring people to the table and keep them at the table, and to identify meaningful and real ways in which our work can come together.
The last piece I'd like to share is just the importance of strong relationships with credible, trusted organizations in the region. CAEL brings so much to the table, but what we don't have is an office in every part of the country. We really rely heavily on strong partnerships and intel, and the stick-to-itiveness of these organizations, to keep the work going.
CAEL: Do you have any final thoughts on this work?
Lewis Brown: I want to take a minute to recognize CAEL's Shawn Hulsizer for her leadership in making these projects a reality. She really started this work some years ago, and when she started it, there weren't very many options related to career exploration. If you typed "career pathways" into Google, you found very few options. Her work, in partnership with Susan Kannel, a former vice president at CAEL, as well as Lindsay Hayes, Ashley Smith, our workforce and economic development (WED) team, and all of the others who contributed to that work, has gotten us where we are now. I think it's a tremendous thing when we see regions, funders and partners who are willing to stand up and make an investment—to do something special.