Back to all
Supporting Adult Learners to Support Our Economy
CAEL
/ September 25, 2017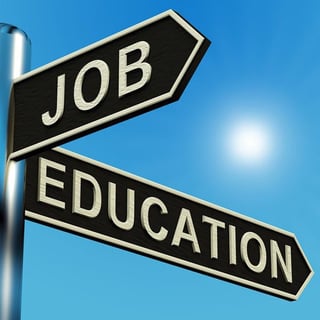 Fresh off the release of the publication's 2017 Best Colleges for Adult Learners rankings, which for the second consecutive year have drawn attention to adult learners, Washington Monthly has highlighted another important facet of the national conversation on adult learners: the vital importance of supporting adult students in order to remove the much-discussed skills gap that keeps employers and community stakeholders alike up at night.
In a recent op-ed published in The Hill, Washington Monthly editor-in-chief Paul Glastris and senior writer Anne Kim note that the demand for highly skilled and highly-educated workers needed to fill vacant jobs—a number that is projected to include up to two million vacant positions (PDF) in manufacturing alone by 2025—is causing higher ed institutions to set their sights on adults to meet that need.
As we know, however, there is room for improvement in the realm of adult student support. Glastris and Kim summarize the situation:
One reason this skills gap exists is the utter failure of the nation's higher education system to help workers who might be best suited for companies' needs: adult learners. Today's higher education system is singularly focused on young people graduating from high school. In today's fast-moving economy, it is folly to believe that one's educational journey should begin at 18 and end at 22.
As the writers assert, there is of course reason for optimism. The existence of Washington Monthly's Best Colleges for Adult Learners alone speaks to the fact that colleges and universities are responding to the call to embolden adult degree or credential completion prospects. From providing students with prior learning assessment (PLA) or competency-based education (CBE) opportunities, to offering strong career and education advising services to connect learning outcomes with career goals, every day higher ed institutions across the country are responding to the needs of today's students.
The writers conclude with the conviction that is strongly shared by CAEL.
By giving as much primacy to students who are 30 as they do to those who are 18, America's colleges would not only do right by their students, but by themselves and the American economy.
To read the full article on The HIll, click here.
CAEL offers higher education services that help institutions encourage adult student retention, persistence and completion. To learn more about CAEL's higher education services, click the link below.