Back to all
Talent in the Driver Seat: Reflecting on the 2017 Mid-American Economic Development Council Best Practices Conference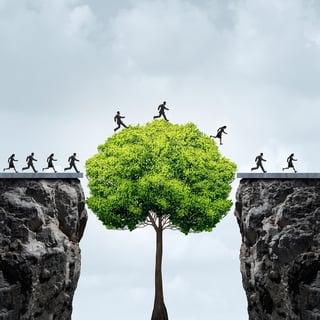 As communities work to differentiate themselves in an increasingly competitive global economy, the need for alignment between economic and workforce development has never been more important. Today, successful communities of all sizes, urban and rural, are building this workforce alignment proactively and through a coordinated, systematic approach that helps to drive economic growth.
In June, CAEL presented on this topic at the Mid-American Economic Development Council Best Practices Conference in Fort Wayne, highlighting common themes we've identified in successful communities, and detailing our work supporting effective and strategic alignment of workforce and economic development throughout the Midwest.
The presentation (PDF) resonated with attendees, with participants showing great interest in a more strategic focus on not only workforce (labor market) data, but on actionable steps that can be taken once communities gain that accurate line-of-sight on their economy and talent supply.
Session participants also assessed how their local, regional and/or state talent ecosystems are, or are not, set up to meet the needs of target sectors and support successful business retention, expansion and attraction efforts. Many other presenters, including those that were not workforce focused, also highlighted how critical workforce and education systems are to business decisions on expansion, relocation and development.
Very few of the communities represented by attendees had degree completion initiatives and career awareness efforts, though they all resoundingly noted the importance of these efforts and know they need to think about building them locally.
In the end, this is the significant takeaway from CAEL's presentation: While not every community is adequately prepared to foster the conditions for the workforce and economic development alignment needed to drive growth, an overwhelming majority of communities are aware of that need and have demonstrated a willingness to make that alignment a reality.
This article originally appeared in the most recent workforce and ecnomic development (WED) quarterly newsletter. To start receiving similar insight into workforce and economic development underway across the country, click below to read past newsletters or to sign up to receive future newsletters in your inbox.