Back to all
What Separates Ordinary Managers and Great Motivators?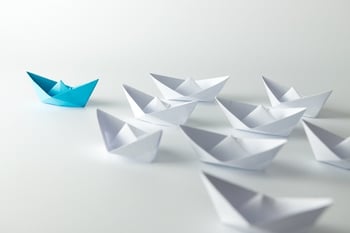 Every workplace needs a fearless leader.
Managers are often scrambling to fill training gaps in the educational histories of their teams. A successful leader has to tap into available resources to make sure everyone gets proper training as well as exposure to technology and systems knowledge.

Even the best leaders may struggle, though, with creating an environment that can spark innovation and cooperation. Why is it so hard to see where to lead people? Many managers are just plain busy. They jump from project to project and likely don't have the time or proper training to have career-directed conversations with their employee.
If you're struggling with how to lead, take a look at these top three reasons leaders run into difficulty:
Lack of Vision. There are two goals every manager should have in mind at all times. The first is to run a successful team. The second goal is to foster the individual career goals of each team member – which means the manager must find out what they are. Some organizations leverage internal or external career and development advising so that employees can discuss their career goals and get on the path to achieve them. A manager can't lead a team to victory if they don't even have a working definition of what victory is for that group. Thus it's very important that a manager take time to learn about everyone's professional goals. This also will help the manager assign the right tasks to the right people – this is magic that will help make every employee engaged while increasing likelihood of big-picture success.


Too Many Corporate Languages. Different understandings of terminology can make it seem that members within a team are speaking different languages - even if they're using the same exact words! Workers often use terminology that is native to their specific roles or educational backgrounds. It is a manager's responsibility to help a team adopt one cohesive language that allows everyone to express thoughts clearly and cohesively. Getting everyone on one page in terms of technical phraseology is especially important in industries that follow quality assurance compliance protocols. Group training is often employed to address procedural guidelines and corporate language for a whole group.


Technical Naiveté. It is very common for managers to end up in roles that have them leading a group more technically qualified than they are. For example, a manager with experience in running projects may be tasked with overseeing a team of engineers or programmers. The manager may know how to successfully lead a project, while actually not understanding technical aspects of the project at hand. Managers in that position must seek out training resources. Taking the time to learn about systems and processes that are part of the project will help earn them more respect from their team.