Back to all
What's Next for Online Learning?
Scott Campbell
/ February 29, 2016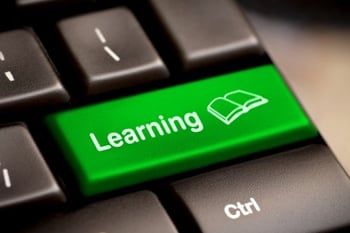 Online learning is just in its early days, and this year will see a whole new batch of tools to collaborate, curate and bring content together, a new article in Forbes magazine puts forth.
The writer, Josh Bersin, says that as he watched his own children use it, he can see how useful but also natural the process is.
Here are his predictions for what's next in the field:
Employers will pay heed to accredited non-degree content. Bersin writes that employers will see the courses as predictors of successes and future skills. "Companies still rely far too heavily on pedigree diplomas, but as the online learning market becomes more validated and mature, you will be able to put real money on your accredited MOOC education," Forbes reports.
Vertical content will proliferate. For example, where is the world's leading provider of sales training, authored by leading sales people? It will happen.
Curation and rating services. There will never be one unified portal for content, but there will be more directories and ratings.
Better learning tools for corporations. The trajectory upward on this will continue.
MOOC platforms will also improve. "Think about an entire learning experience, social network, assessment platform, and continuous learning experience online," Bersin predicts.

To read the entire article, go here.