Back to all
When Education and Workforce Meet, Good things Happen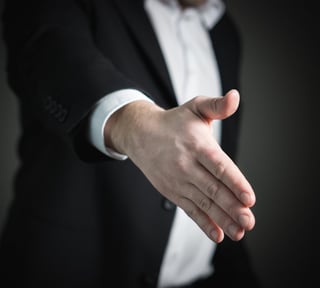 Lately, the topic of fostering partnerships between educators and the workforce to spur community revitalization has become a popular one with advocates for economic development. Indeed, regional economic development continues to emphasize the importance of the availability of a skilled workforce as the number one priority and communities' ability to develop skills as the key capability that will result in a healthy economy. And while investing in elementary and secondary education is of course critical, communities cannot afford to ignore the adult workforce. Even those who are currently employed will need to continue learning and developing skills in order to remain employed.
The need to continually upskill, however, is hampered by threats to the very programs and resources that enable communities to invest in skills development, and for individuals to meet the skills challenges presented by new technologies, new processes and new workplace realities. The recently proposed cuts to key workforce development programs threaten to make employment and skills development challenges more daunting, exactly when they need to be ameliorated through continued investment and innovation.
Maria Flynn, president and CEO of Jobs for the Future (JFF), recently shared her thoughts on the subject. Her argument is aligned with that often made by her fellow workforce and economic development advocates: America's workforce needs greater access to education and training opportunities in order to drive economic growth.
In light of recent budget cuts to workforce development opportunities proposed by the White House, Flynn suggests that communities would be better served by instead increasing efforts to provide talent development to those 36 million Americans who lack the skills needed to move beyond low income jobs.
"[Cuts], if enacted, would have a direct and immediate impact on the education and employment opportunities and outcomes for millions of Americans," Flynn noted. "Instead of pulling back from critical education and workforce development programs, we should be investing more to help to drive the engine of our economy and meet the demands of the jobs of the future."
CAEL has worked in communities throughout the country, helping support the development of regional workforces via collaboration between education partners and employers. Having witnessed firsthand the vital importance of fostering a strong education-to-employer pipeline, those part of CAEL's Workforce and Economic development team can attest to the substantial progress that can be made when unskilled labor gain access to upskilling opportunities.
To read Flynn's full thoughts on the JFF blog, click here.
Want to learn more about how CAEL aligns regional postsecondary education opportunities with industry needs? Click the button below to learn more about CAEL's recent projects in communities throughout the U.S.