The higher education landscape today is not only being held accountable for a return on investment, but is being looked to as an equalizer and catalyst for equitable learning student success. At the same time, the most cited and sanctioned area for institutions by accreditors are assessment practices (or lack thereof). Recent years have provided a surge of literature promoting equity-minded approaches to assessment, which seemingly can help institutions reduce and overcome barriers on both fronts while advancing meaningful student learning. Informed by national surveys, case studies, and the recently released book, Reframing Assessment to Center Equity: Theories, Models, and Practices, this session will explore the state of affairs for higher education, describing the necessity for and responsibility educators have for equitable student success, and outlining practical opportunities to use assessment as a lever to achieve more equitable outcomes for all students.
Speakers:

Dr. Joseph D. Levy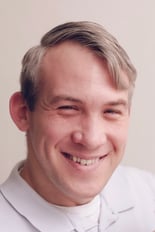 Dr. Joseph D. Levy, serves as the Executive Director of Assessment and Accreditation at National Louis University in Chicago, IL. Joe earned a BA in English from Baldwin-Wallace College, an MS in Student Affairs in Higher Education from Colorado State University, and his Ed.D. in Higher Education Leadership from National Louis University. Joe is a member of the Student Affairs Assessment Leaders (SAAL) Board of Directors, co-creator and instructor for the Applying and Leading Assessment in Student Affairs open course, and endorsed speaker for the National Institute of Learning Outcomes Assessment (NILOA). Author, presenter, trainer, and consultant, Joe enjoys leveraging his academic and student affairs experience from multiple institutional types to talk assessment, quality assurance, and institutional betterment.
Dr. Natasha Jankowski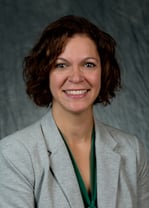 Dr. Natasha Jankowski is a higher education and assessment expert, Senior Fellow for community colleges at Strada Education Network, and lecturer for New England College and Endicott College. She is the former Executive Director of the National Institute for Learning Outcomes Assessment (NILOA) and previously served as graduate program coordinator and research associate professor at University of Illinois Urbana-Champaign. Under her leadership, NILOA was the proud recipient of the ACPA Contribution to Higher Education award. She is also a board member for the Council for the Advancement of Standards in Higher Education (CAS). She is the author of various assessment-focused books, articles, and reports; and she regularly presents, nationally and internationally, on assessment of student learning processes and practices and evidence-based storytelling.