Dr. Pruitt, president emeritus of Thomas Edison State University, former executive vice president of CAEL, and author of 'From Protest to President, a Social Justice Journey through the Emergence of Adult Education and the Birth of Distance Learning,' will join Earl Buford, CAEL president, to share his perspective informed by a career spent on the front lines of the civil rights and adult learner movements, including an intimate acquaintance with CAEL.
Join this webinar to hear from these leaders how these movements intersected and continue to shape the face of higher education.
Speakers:

Dr. George A. Pruitt | President Emeritus, Thomas Edison State University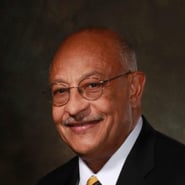 Dr. George A. Pruitt, president emeritus of Thomas Edison State University, and board-distinguished fellow of the John S. Watson School of Public Service at the University, is active in the formulation of educational policy nationally and within the State of New Jersey.
During his tenure, Dr. Pruitt led the institution's evolution into a comprehensive university with diverse academic programs to serve a wide range of students and organizations. Under his leadership, Thomas Edison State University: became an early adopter of online learning as one of the first schools in the country to offer online courses and degree programs; inaugurated what became one of New Jersey's largest nursing degree programs; established the National Institute on the Assessment of Adult Learning to teach educators throughout the world best practices in the assessment of prior and experiential learning; and, achieved university status.
Having served as the University's president for over thirty-five years from 1982 through March 2018, he is among the longest-serving public university presidents in the nation. Prior to his tenure at Thomas Edison State University, he served in executive leadership positions at Illinois State University, Towson State University, Morgan State University, Tennessee State University, and the Council for Adult and Experiential Learning.
Dr. Pruitt has served five secretaries of education under three presidents of both parties during his tenure as a member of the National Advisory Committee on Institutional Quality and Integrity, which advises the U.S. Secretary of Education on the recognition of accrediting agencies. He is the recipient of five honorary degrees, in addition to numerous awards, honors and commendations, and has consulted widely within the higher education community, as well as in business and government.
He currently serves as member and past chairman of the Middle States Commission on Higher Education, member and past chairman of the board of directors of SEEDCO (Structured Employment Economic Development Corporation), and member of the board of directors of the Council for Higher Education Accreditation.
Dr. Pruitt is past member and chairman of the New Jersey Presidents' Council and of the board of directors of the MidJersey Chamber of Commerce and Capital City Partnership. He is the former chairman of the board of trustees for the Council for Adult and Experiential Learning; former vice chair, National Commission on Higher Education Attainment; and past member and chairman, board of trustees of The Union Institute & University.
He is a former director of the American Association of State Colleges and Universities, American Council on Education, Choose New Jersey, Inc., Greater Baltimore Medical Center, Greater Trenton, Inc., New Jersey State Planning Commission, Mercer Medical Center, Millennium Leadership Initiative, Sun National Bank, The Trenton Savings Bank, Rider University, and former advisor, Kellogg National Fellowship Program, W.K. Kellogg Foundation.
Dr. Pruitt holds a Ph.D. in Higher Education–Administration from The Graduate School at The Union Institute. He holds an M.S. in Guidance and Counseling from Illinois State University and a B.S. in Biology from Illinois State University.
Dr. Pruitt holds a number of honorary degrees, including a Doctorate of Humane Letters from Rider University, a Doctorate of Humane Letters from Union Institute and University, a Doctorate of Humane Letters from Empire State College, a Doctorate of Humane Letters from Illinois State University, and a Doctorate of Public Service from Bridgewater State College (Massachusetts).
---
Earl Buford | President, CAEL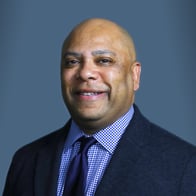 As president of CAEL, Earl Buford oversees the national nonprofit organization's work to improve education-to-career pathways for adult learners. Buford most recently served as chief executive officer of Partner4Work, the leader of the public workforce system for Pittsburgh and Allegheny County, where he managed public and private funds to deliver innovative solutions to ensure that current and future needs of businesses and job seekers are met.

Buford also served previously as chief executive officer of Employ Milwaukee, where he was nationally recognized for the implementation and integration of a sector-based approach to workforce development. Employ Milwaukee provided employer engagement through Industry Advisory Boards and created Midwest Urban Strategies, a national consortium of urban workforce boards that built an innovative supply-demand model to cultivate talent development and employer engagement in Chicago, Cincinnati, Cleveland, Indianapolis, Detroit, Minneapolis, Pittsburgh, St. Louis, and with the U.S. Department of Labor.

Buford also led Milwaukee-based WRTP/Big-Step, which aimed at recruiting and building a diverse workforce in construction, manufacturing, and emerging sectors. He has extensive experience in planning and executing workforce development programs aimed at youth.

Appointed in 2014 to serve on Vice President Joe Biden's Advisory Taskforce on Workforce Development, Buford is active with several national organizations including the Board of Directors for the National Fund for Workforce Solutions and advisory boards of the Council of State Governments, National Network of Sector Partners, and National Skills Coalition. His published works include "Connecting People to Work: Workforce Intermediaries and Sector Strategies'' and "The Wisconsin Regional Training Partnership: The Evolution of an Intermediary, the Shifting Target of Twenty-First Century Manufacturing, and the Continuing Relevance of Unions in Labor Markets."

Buford is a graduate of the University of Wisconsin, Milwaukee, where he received a Bachelor of Arts in History. He resides in Pittsburgh, PA.