Empirical research, conducted by UPCEA and StraighterLine, identifies students' lived experiences and perceptions regarding transferring institutions. As schools work with students to achieve their educational goals, policies should be evaluated to implement transfer friendliness. The study focuses on students' transfer behavior, motivations, decision-making factors, and challenges.
Among the findings was that many of the barriers students' experienced during the transfer process are actually within the school's control. What are those barriers and how can institutions address them to improve the transfer process and experience for students?
During our webinar two authors of the study will share the study's key findings, their insights into the findings, and the implications on students and institution leaders.
Speakers:

Dr. Amy Smith, Chief Learning Officer, StraighterLine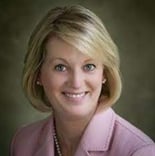 In addition to leading StraighterLine's academic partnerships team, Amy heads up SL Labs, the research and design arm of the organization. In this role, she and her team focus on researching, designing, and building best-in-class product and service offerings to provide optimal value for StraighterLine's students and clients.

Before joining StraighterLine, Amy served as the associate provost of CSU Online, where she was responsible for significantly increasing access and educational opportunity to students by offering graduate and undergraduate degrees and certificate programs online. Prior to CSU Online, Amy was dean of the School of Education for Capella University, where she was responsible for innovation and optimization of 38 graduate education programs, including master's and doctoral degree programs in P–12 education and leadership, adult education, corporate education, higher-education leadership, and instructional design and online learning.

Amy has a Ph.D. in Educational Leadership: Curriculum and Instruction from the University of Denver, an M.Ed. in Public Administration and Supervision from National-Louis University, an M.A. in Secondary Education/English Education from the University of Akron, and a B.A. in English from the University of Colorado, Boulder.
Dr. Rhonda Capron, Research Director, StraighterLine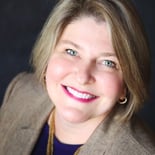 Rhonda Capron is an accomplished senior leader with extensive academic leadership experience in higher education. Capron recently served as Vice Chancellor at Embry-Riddle Aeronautical University. Prior to that, she was the Dean for the School of Business and Technology at Capella University.
Capron has also held a variety of positions at William Jessup University in Sacramento, Calif. including: Chief Strategic Officer, Associate Provost of Strategic Planning, and Interim Vice President of Academic Affairs. Capron holds an Ed.D. in Organizational Leadership from Pepperdine University, an MBA from University of New Mexico, and a B.S. in Computer Science from Shippensburg State University. She also attended the Army Management Staff College and the Defense Language Institute.
In addition to her academic background, she has an extensive background in both the business sector and the government, including 15 years of successful leading strategic initiatives and operations with high-tech businesses including Vice President of Support Services at Oracle Corporation, Deputy Director for Operations at the Department of the Army, and Personnel Security Program Manager for the Department of Energy.