As of 2022, there are as more US high school students enrolled in a Cambridge Advanced AS or A Level course as there are IB students. Despite these increases, many institutions are still unfamiliar with these assessments and how they compare to college courses. This session will provide a brief overview of the Cambridge International program, clarify and national growth, share research into student subsequent course performance, and highlight results from the recent ACE Learning Evaluation.
Cambridge Assessment International Education, a part of the University of Cambridge, is the world's largest provider of international education programs, with more than 10,000 schools in more than 160 countries. It is the only program of study with opportunities for credit by exam that is connected to a renowned higher education institution. Over 900 colleges and universities in North America recognize passing grade on Cambridge exams for admissions, credit, or placement decisions.
Presenter:

Chantel Reynolds, Ed. D.
Southern US Regional Manager, Higher Education
Cambridge Assessment International Education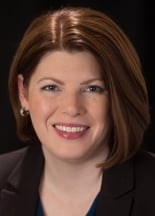 Dr. Chantel Reynolds is a Regional Manager of Higher Education with Cambridge Assessment International Education, where she engages with college and universities across the southern United States. In this role, Chantel supports faculty and administrators as they develop comprehensive prior learning assessment policies that acknowledge the skills and experiences Cambridge students bring to the institution. Additionally, she is responsible for higher education faculty engagement, coordinating several focus groups each year and overseeing the annual ACE Learning Evaluations submissions.
Prior to joining Cambridge International, Chantel served in a similar role at the College Board, where she supported institutions using both ACCUPLACER and CLEP. In addition, she has several years of experience on campus, in both student service and academic support roles, and has been adjunct faculty at both two- and four-year institutions.