Micro-credentialing and Digital Badging is a growing movement, attractive for its flexibility and efficiency in connecting students with careers and jobs. Industry-specific micro-credential and digital badge initiatives provide an opportunity for higher education institutions to quickly respond to workforce skills gaps. When approached as collaboration between education and industry to identify competencies, there is little to fear and much to innovate! This presentation shares how a regional, comprehensive university has partnered with global employers to develop a talent pipeline through the "Power of And" and issuance of digital badges.
Florida Gulf Coast University (FGCU) has responded to specific regional workforce needs in partnership with major employers. The FGCU industry-specific digital badge model begins with development, in which university and employer partners collaborate to identify short-term programming needs, identify the associated competencies/skills, and determine the acceptable master levels for each skill. Students meet identified thresholds of competency in order to further pursue a digital badge- the "Power of And." The concept, model design, course integration, and initial results will be detailed, along with next steps and best practices for institutions implementing similar digital badges.
Learning Outcomes:
The audience will learn how to:
Develop an innovative partnership model between an educational institution and employers,
Integrate employer competencies into curriculum,
Engage employers in assessment, and
Create a digital badge model showcasing best practices through the "Power of And."
Speakers:

Dr. Aysegul Timur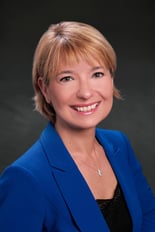 Dr. Timur is Vice President and Vice Provost of Strategy and Program Innovation at Florida Gulf
Coast University. She received her doctoral degree in Business Administration, majoring in
Economics, from the University of South Florida, and both her Master's and Bachelor's degrees in Business Administration from the University of Istanbul. Her areas of specialization include business policy and organizational development, quality control, statistics for strategic planning, health (especially pharmaceutical pricing), and international economics. She is a go-to expert for workforce development and was recently honored by the Florida College Access Network as one of its first Workforce Education Innovators.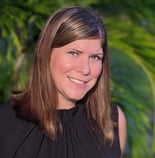 As a leader in higher education for more than 20 years, Ms. Vanselow has been an advocate for students, faculty, and staff through her work in academic affairs, enrollment management, student affairs, program development, accreditation, and strategic planning. Before joining the Eagle family, Ms. Vanselow's experiences included enrollment management at Michigan State University, the University of Tampa, and St. Petersburg College. She also served as the Dean of Enrollment Management and the Dean of Bachelor's programs at Florida SouthWestern State College (FSW).
Dr. Shawn D. Felton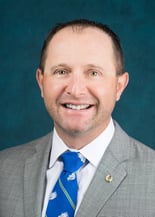 Is the Interim Dean in the Marieb College of Health & Human Services at Florida Gulf Coast University. Dr. Felton returned to FGCU in August 2019 and served as the Department Chair of Health Sciences. Prior to his return, he served as Department Chair of Athletic Training and Director of the Doctor of Athletic Training Program at Florida International University where he launched the Doctor of Athletic Training (DAT) program.
Dennis O'Keefe
Currently serves as the Vice President of Communications. Dennis' orthopedic medical device career began in 1998 as an Arthrex agency representative in Connecticut, followed by a 12-year tenure as a Senior Regional Director where he was responsible for Arthrex agency operations first in the
Southeast and then in the Northeast U.S. and eastern Canada. The Communications department is made of several subteams, including: Corporate Communications, AV Technologies and Support, Health Care Professional
Relations, Health Care Administrator Relations, Arthrex Experience and Corporate Engagement. Dennis holds a Bachelor of Science degree in Journalism/Mass
Communications from Kansas State University.
Meg Hardt
Is the Corporate Engagement Supervisor at Arthrex, Inc. Meg's primary focus at Arthrex is employee and community engagement projects. Currently she manages a Medical Device Industry course at FGCU as well as an internal training
program geared towards employee education. Meg enjoys interacting with community leaders, local students, and charitable organizations by giving presentations and facility tours. She also shares the Arthrex mission with healthcare
professionals who are visiting the global headquarters. Meg received her BA in Communications from the University of Maryland.