Building a credentialing program can have many layers, especially at the earlier stages of planning. To achieve success, it's crucial for adult learners to have all the essential resources, support, and elements in place. In our presentation, the Canvas by Instructure team will guide you in establishing the fundamental aspects of a strong credentialing initiative tailored specifically for adult learners. We will offer various services, share best practices, and provide insights from institutions that have effectively implemented badging initiatives.
Speakers:

John Boyle - Regional Director, Canvas Credentials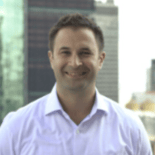 With a career spanning two decades, John has dedicated his efforts to expanding access and making a positive impact through advocacy, business development, and strategic partnerships. John's journey began in higher education as a director of admissions, where he worked towards increasing access for both traditional and non-traditional adult learners through certificate programs and degrees. He later joined the founding team of a leading digital credential platform, which has empowered individuals to showcase competencies beyond traditional degrees. Throughout his career, John has served on boards and provided advisory support to startups, non-profits, and prestigious organizations like the Rockefellers, further demonstrating his commitment to driving meaningful change.
Jason Gildner - Solutions Engineer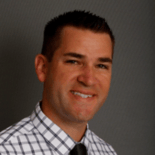 Jason is extremely passionate about transforming the way people use technology. After spending 12 years at Higher Ed institutions in the Learning Management and Instructional design areas. He jumped in with both feet into the Ed Tech Space, working for Echo360, a leader in the lecture capture space. Jason managed existing customers and ensured they were hitting their strategic goals. Jason is a Solution Engineer at Instructure, working closely with all things credentialing.
Da'Shira Jackson - Program Manager, Instructure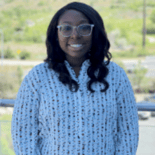 With a deep passion for education and a commitment to excellence, Da'Shira thrives in managing complex projects and delivering innovative solutions to meet the evolving needs of educators and learners. Da'Shira's expertise lies in fostering strong relationships with clients, understanding their unique requirements, and translating them into actionable plans.