Working adults who need upskilling or reskilling may not always want or need an associate or bachelor's degree to get on the path to promising and rewarding careers. Many growing industries offer good, "middle skill" jobs that require shorter term credentials. CAEL's Becky Klein-Collins and Lana Munip interviewed 10 community college representatives to learn how they are innovating in the development of short-term programs.
Employer input on program content and design, stackable pathways, and a focus on equity-related considerations are hallmarks of what CAEL terms "SVE" credentials (Speed, Value, and Economic mobility). This webinar will focus on the findings of this study and three college representatives will share how their institutions develop industry-valued, short-term programs.
Presenters:

Vaughn Alexander Hendriex, Frederick Community College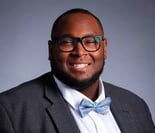 Vaughn Alexander Hendriex serves as executive director of Workforce Development and Community Education at Frederick Community College (FCC). Vaughn Alexander has oversight of FCC's non-credit Workforce Development, Institute for Learning in Retirement (ILR 55+), and Youth and Community education programs. Vaughn Alexander has contributed to the development and implementation of innovative strategies that promote workforce readiness, job placement, and career advancement through upskilling. Prior to joining FCC, Vaughn Alexander served as executive program manager of the Voluntary Framework of Accountability at American Association of Community Colleges (AACC). Prior to AACC, he worked as state supervisor and assistant director of Career and Technical Education at the Florida Department of Education. In addition to his administrative work, Vaughn Alexander has led initiatives on the state and federal levels, in career and technical education, workforce development, institutional research, student success, program and curriculum development, and strategic partnerships.
Erin Pfaff-McDonough, Columbus State Community College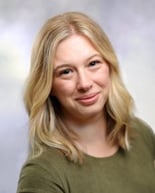 Erin Pfaff-McDonough is interim project manager for Partnerships and Programs at Columbus State Community College. After graduating from the University of Toledo (2010) and the University of Cincinnati (2013) with Criminal Justice degrees, Erin began a decade-long career in the non-profit sector focusing on stabilizing and employment services for underserved communities. After years of working within the local economic systems where career advancement and upskilling for her clients was met with barrier after barrier, Erin transitioned to the higher education space at Columbus State Community College by joining the Partnership & Programs team. It is here where she works to challenge those barriers by working in conjunction with employers to meet the needs of their current and future employees by creating and enhancing educational opportunities through creative and employer supported programming. When not at work, you can find Erin chasing around her son, Wyatt (7) and daughter, Collin (5); spending time with her husband, Chris; volunteering as an Auxiliary Member of United States Submarine Veterans, Inc., or just soaking in all of the four seasons Columbus, OH has to offer!
Alicia Uhde, Bismarck State College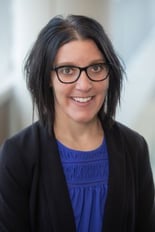 Alicia Uhde is the polytechnic programs outreach director for Bismarck State College, North Dakota's Polytechnic Institution. Alicia has over 18 years of experience in higher education including administrative roles in academic programming, student advising, career outreach, customized training and apprenticeship programming. In Mrs. Uhde's current role, she is actively engaged in expanding public and private partnerships to engage experiential learning opportunities for students and identifying opportunities to expand career pathway options through stackable certificates and workforce development programs.
Sheridan Nixon, Dallas College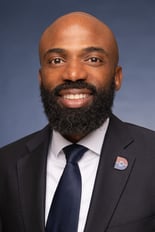 Mr. Sheridan Nixon serves as the assistant vice chancellor of Career Connected Learning at Dallas College. In this role, Mr. Nixon is responsible for the oversight of experiential learning, adult education and literacy, Parent Promise, and youth and other grant programs. Before this role, he served as senior director of Advancement Strategy and Integration for two years. Mr. Nixon has designed and implemented several projects including field tests for the City of Dallas and The Barbara Bush Foundation Adult Literacy and Dallas County Parent Promise program. Mr. Nixon also won the Innovation of the Year award for Dallas College through his work with Adult and Workforce Education. Mr. Nixon is a member of the Dallas Economic Opportunity Leadership Academy, Class of 2019-2020.
CAEL Presenters:
Becky Klein-Collins, Vice President, Research and Impact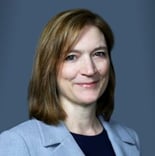 As vice president, research and impact for CAEL, Becky Klein-Collins is focused on shaping and managing a robust thought leadership strategy for CAEL, which includes curating content for membership, public-facing advocacy, and special research initiatives. Previously, Klein-Collins led CAEL's research and public policy activities, with research projects focused on the impact and value of prior learning assessment (PLA), competency-based education (CBE), best practices in serving student veterans, mature workers, and system-transforming practices in workforce development. Klein-Collins also speaks regularly to national audiences on topics related to adult learners, and she is the author of numerous articles and policy position papers for CAEL.
Lana Munip, Senior Director, Research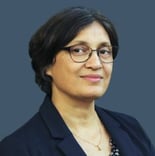 Lana Munip joined CAEL in 2022 as senior research director. She previously was an analysis and planning consultant and assistant editor with The Pennsylvania State University Libraries, where she led various qualitative and quantitative research projects related to the library system, including multiple studies of the library experiences of diverse student subpopulations, the library's response to Covid-19, and various large-scale survey projects. Skilled in data analysis, data visualization, qualitative research, planning & assessment, and communications, Munip also is a NVIVO 12 certified expert. Lana holds a master's degree in higher education (M.Ed.) with a concentration in institutional research from the Pennsylvania State University, a master's degree in television-radio-film from Syracuse University, and a bachelor's in economics from the University of Stirling. She is currently pursuing her PhD in higher education at the Pennsylvania State University. Munip spent her early career years as a journalist in Kuala Lumpur, Malaysia.