The CAEL team draws great strength from its varied set of backgrounds and skills. But we hold one very important quality in common: dedicated expertise in forging the connections between learning and work that adult learners—and their communities—depend on for social mobility and economic equity.
Carolyn Swabek
Director of Community Engagement
Carolyn Swabek has extensive experience in community engagement, program, and partnership development within the nonprofit and higher education sectors. Her work is motivated by the belief that education can open doors to unlimited possibilities and the desire to dismantle systemic barriers that prevent individuals and communities from thriving. Carolyn joined CAEL in 2022 as Director of Community Engagement. Skilled in strategic planning, collaborative facilitation, and volunteer management, she focuses on conveying the value of CAEL to members and administers and oversees CAEL's member engagement platform systems. In this role, she also directly engages in ongoing outreach with its member community and manages retention.
Before CAEL, Swabek was the Director of the Trinity Fellows Program at Marquette University, an innovative graduate fellowship program dedicated to developing leaders committed to social and economic justice. In this position, she led cohorts of adult learners returning to school after working or serving in roles in the nonprofit sector, placing them in paid positions within community-based organizations that paired with their academic pursuits and career goals. Her earlier experience includes fund development and strategic planning consulting, annual fund management, facilitation, outreach, and special project implementation at various small, large, local, and national nonprofit organizations. She is a proud AmeriCorps VISTA alumna and has experienced first-hand the transformative power education can have on the livelihoods and economic mobility of individuals, families, and communities.
Swabek holds a bachelor's degree in organizational communication and global leadership from Ohio University and earned her master's degree in public service, focusing on nonprofit leadership from Marquette University. Carolyn is also a 200-hour registered yoga instructor and spiritual director. In her free time, you can find her hiking with her family, enjoying live music, and planning her next travel adventure.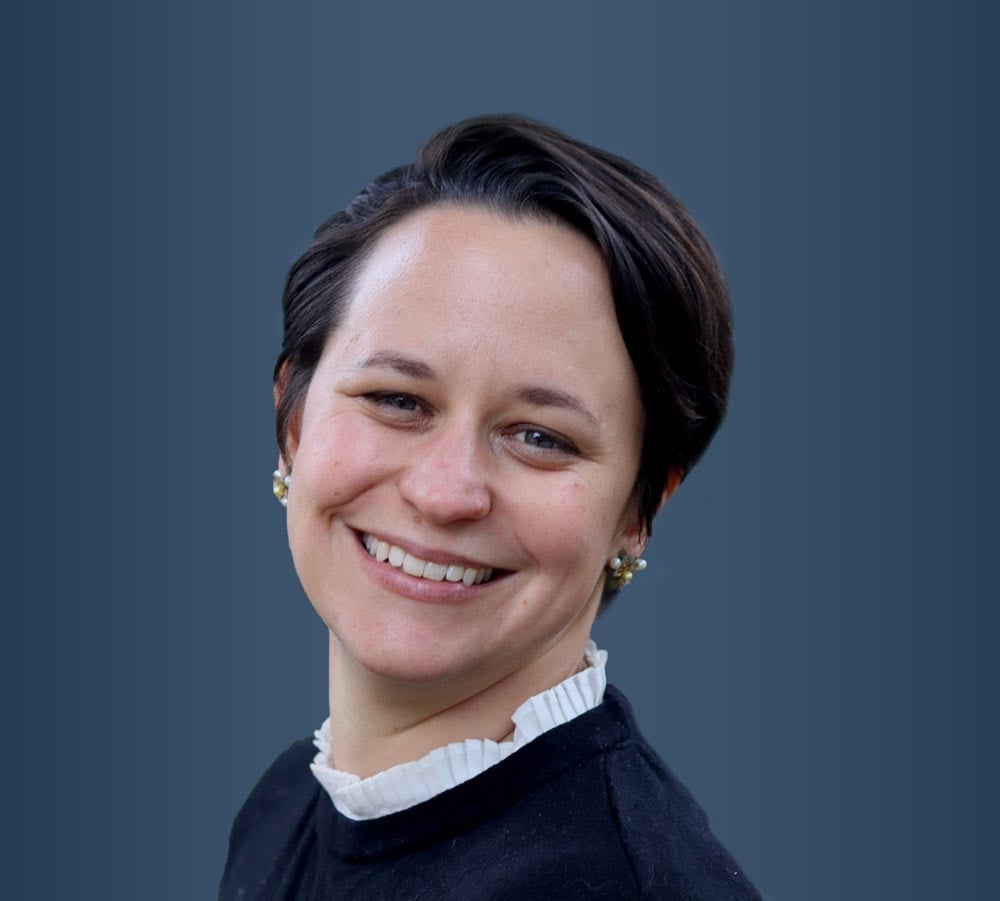 Areas of Expertise : Swabek has extensive experience in community engagement and partnership development within the nonprofit, philanthropic, and higher education sectors, as well as project and grants management, training, and facilitation expertise. Her work incorporates justice, equity, and human-centered frameworks.