Our Work | Tools & Solutions
Economic Development Organizations, Chambers of Commerce, and Industry Associations
Economic development organizations and chambers of commerce are critical to CAEL's ultimate goal to empower adults to find meaningful and economically sustaining careers. This sector is also essential to building robust regional economies. CAEL's long history with industry associations like EPCE and NACTEL has helped inform our products and services, including:
Regional upskilling and credential attainment initiatives
Talent attraction platforms
Incumbent Workforce Training

Bridging The Talent Gap

survey to improve employee training programs
Career and Education Pathways
Regional Ecosystem Scans
Regional Stakeholder Partnerships
Apprenticeship Support
Economic development and chambers are dynamic professionals and part of our Membership community. Join this engaged group that is committed to championing the success of incumbent workers and adult learners. Our members are CAEL's backbone, providing you an expert community of practice and driving us to fulfill our mission.
"We are fortunate to have had the opportunity to be involved with the IDN initiative and CAEL, especially during the challenges of the pandemic. The learning community concept, the portal, and the technical partners' assistance are all very much appreciated. The experience has not been "cookie-cutter" but very much immersive as we planned for what needs to be built for the future."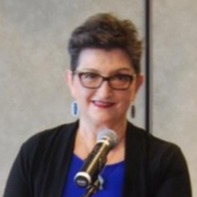 Dr. Gilda E. Ramirez
Corpus Christi IDN Project Leader
Want to learn more? Let's talk.
If your institution or organization is seeking guidance, solutions, or support from CAEL, or if you have an idea for a future collaboration initiative with us, please reach out. We'd love to connect.