CAEL's annual impact report showcases the progress we've made in supporting adult learners and advancing our mission. The report features many inspiring stories of collaboration among our members, clients, and other stakeholders working together to empower adults in navigating lifelong learning and career pathways. It also includes data that help quantify CAEL's impact in key areas, such as annual membership survey results, research findings, and partner performance.
Across our work, CAEL seeks to:
Better develop connected and supported career pathways to create talent pipelines
Hire, retain, and advance more people of color and women in high-demand industries
Promote systems change through enhanced funding and policies that expand employment opportunities in the sector
Change stakeholder mindsets to embrace shared efforts to nurture talent pipelines and view partnership as beneficial collaboration instead of zero-sum competition
2022 CAEL Impact Report
Welcome to CAEL's inaugural impact report, which provides examples of how our work over the previous 12 months made a positive difference for the communities we serve. Each of the achievements you read about in this report is both a reason to celebrate our progress and a reminder that meeting adult learners where they are is a journey that never ends.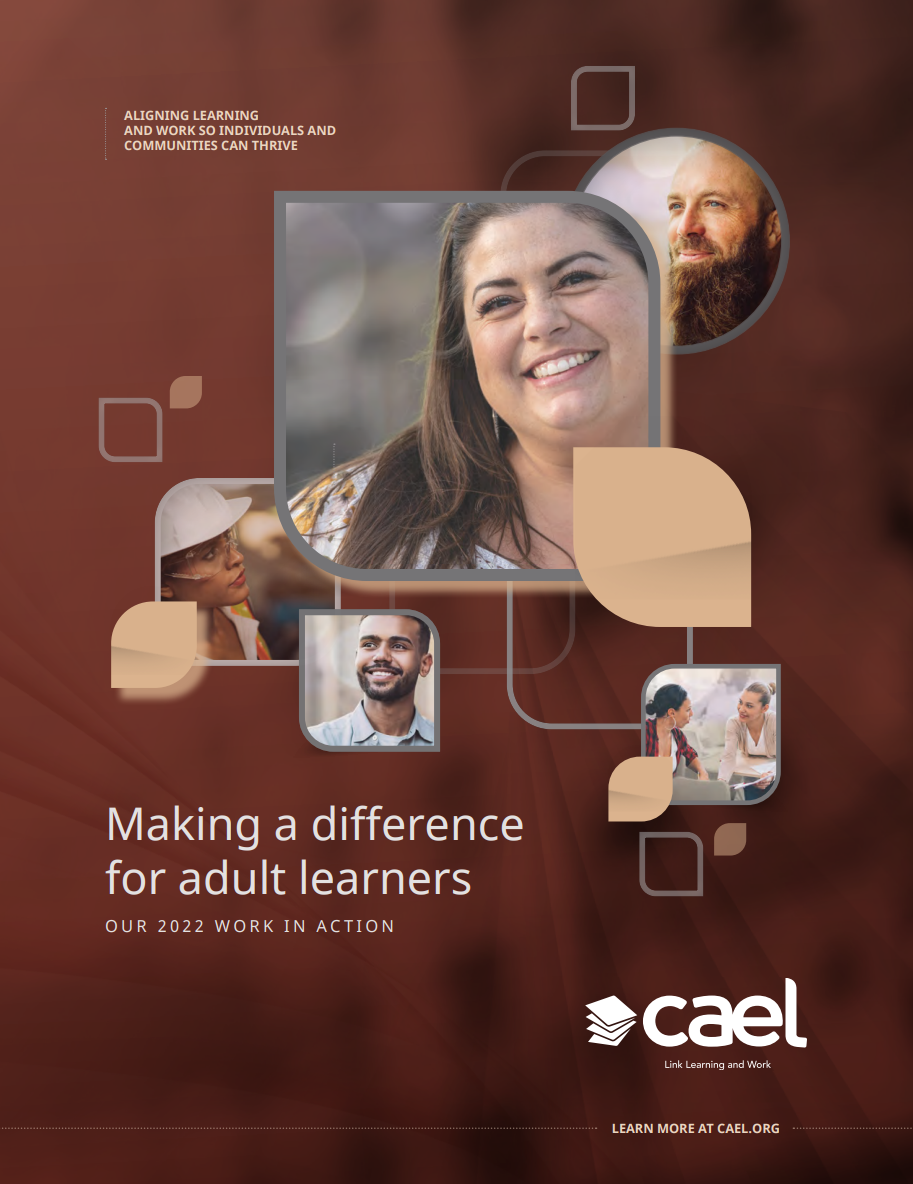 The Value of CAEL Membership