The CAEL team draws great strength from its varied set of backgrounds and skills. But we hold one very important quality in common: dedicated expertise in forging the connections between learning and work that adult learners—and their communities—depend on for social mobility and economic equity.
Mary-Celeste Slusser
Vice President, Operations
As vice president of operations at CAEL, Mary-Celeste Slusser focuses on streamlining and standardizing processes for accounting and finance, contract administration, consultant/independent contractor management, and overall quality assurance. She also contributes to CAEL's product development strategy by designing course content and organizing delivery of synchronous and asynchronous instructor-led online and onsite workshops.
With more than 18 years in Higher Education academic administration and more than 25 years in various leadership roles focused on training and development of adult learners, Slusser's background includes instructional and curriculum design, training development and delivery, online course development and facilitation, and various roles within student affairs, faculty management, and academic administration. Throughout her various positions in academia, she has been both a practitioner and an advocate for prior learning assessment and often consults with colleges and universities on their prior learning assessment programs and policies.
Slusser graduated from Sweet Briar College with a Bachelor of Arts in Government and earned her Master of Education from American InterContinental University with a concentration in Leadership of Educational Organizations. She resides in Olathe, Kansas, and enjoys going on adventures with her 14-yr old niece, Zoe, and her two german shepherds, Elsa and Anna.
Links to Related Work :
Curriculum Course & Resource Design - CAEL100 Portfolio Development Course and Course Guide
Curriculum Rubric Design - CAEL Undergraduate Experiential Learning Portfolio Assessment Rubric
Curriculum Design - HE-106 From the Ground Up: Building the Foundations of a PLA Program
Curriculum Design - HE107 - Assessing Prior Learning for Institutional-Based Assessments
Curriculum Design - HE109 - Advising Adult Learners for Success
Curriculum Design - HE113 - Developing PLA-friendly Syllabi and Outcomes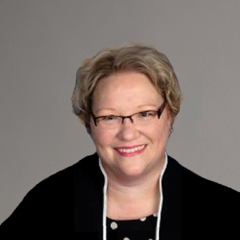 Areas of Expertise : Mary-Celeste has deep knowledge of prior learning assessment practice and theory, faculty development and management, student affairs management, instructional and curricula design, talent development, facilitation, leadership.