CAEL's "Adult Learner Leaders for Institutional Effectiveness" (ALLIES) framework guides institutions through the change management process for designing and implementing strategies and programs that seek to equitably elevate success for a diverse population of adult learners. In this webinar, we will debut our new ALLIES framework and discuss strategies for implementation with practitioners from the programs whose best practices informed its design.
Presenters:

Lizz Colón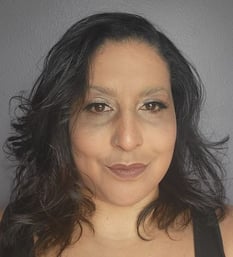 Lizz Colón brings a wealth of experience to her role as the Learning In Public (LIP) Coordinator at College Unbound, where she leads the work of supporting students to obtain academic credit for learning from their workplace and life experience.
For over 25 years Lizz has worked with the Childhood Lead Action Project as a lead educator, lobbyist, advocate and community organizer. She served as the Director of Training and Outreach for the Project in New England with comprehensive lead poisoning prevention information. Lizz has served on boards and committees for local and national organizations as well as the EPA and CDC. Lizz earned her B.A. in Organizational Leadership and Change from College Unbound and holds a Master's Degree in Community Development from Roger Williams University. As a CU graduate, Lizz brings the additional lens of her personal experience to her role as Learning In Public (LIP) Coordinator fueling her passion for experiential learning.
Dr. Anna F. Porcaro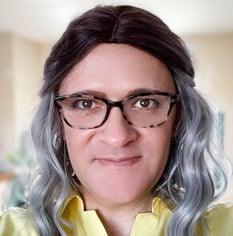 Dr. Anna F. Porcaro has served as the Executive Director of Online and Adult Learning at Wichita State University since 2013. From 2015-2020, she also oversaw the OneStop for Student Services – the office that serves as a central point of contact for all students needing support in admissions, financial aid, registration, student accounts, and general advising.
She has over 20 years' experience helping higher ed faculty and staff engage in digital transformation at UNC, Muskegon Community College, the University of Dayton (where she also taught music), and now WSU. She has participated in webinars, presentations, and panels for Anthology (Blackboard), the State Authorization Network, UPCEA, and WCET, among others, on topics such as higher ed faculty development, enrollment management, adult student engagement, accessibility, and microcredentials. She is currently serving as an Expert Panelist for the 2023 EDUCAUSE Horizon Report and is an active HLC Peer Reviewer. She earned a Ph.D. in Musicology from the University of North Carolina at Chapel Hill and is a practicing guitarist and lutenist.
Allie Upchurch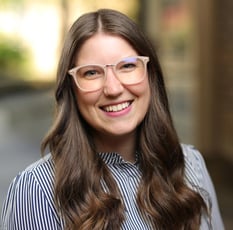 Allie brings great energy and enthusiasm to her role of Project Manager at Columbus State Community College. After graduating from Capital University for her Undergrad and pursuing a Master's in Higher Education and Student Affairs at Ohio University, Allie has been focusing on access to higher education for adult students, with a focus on stability and employment.
Allie has been in Higher Education since 2016 and found the need for embedded programming with employers in the higher education space. Through the collaboration with employer sponsored programs, she has been a champion for upskilling and retaining workforce through educational benefits offered through employment. Allie enjoys the collaboration when working with colleagues in higher education to help identify needs in the community to build a stronger workforce. When Allie isn't working, she enjoys spending time with her partner, Kyle and rescue pup, Daxter.
Barry Darnell (Nickerson) - Senior Director of Higher Education Initiatives - CAEL
As senior director of higher education initiatives, Barry (pronouns:
he/him/his) engages with CAEL's higher education and workforce partners
to uncover and resolve inequities in access and success. As a subject matter
expert in institutional assessment and change management, he engages with statewide, regional, and international higher education systems to elevate adult learner success.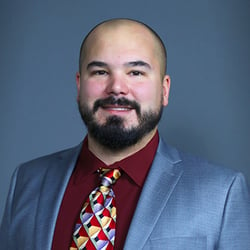 Prior to joining CAEL in 2016, Barry managed Rhode Island's Governor's Workforce Board healthcare industry partnership, oversaw the implementation of RI's first statewide Nurse Residency program, and served on the executive board for the State Implementation Plan for the Institute of Medicine's Future of Nursing report recommendations. His experience includes career and academic advising, designing and implementing articulation agreements, implementing community-to-college pathways, and convening employer and education stakeholders to address talent gaps through strategic partnerships.

Barry earned his B.S. from Rhode Island College, an M.B.A. from Providence College, and a graduate certificate in higher education leadership and an M.Ed. from UMass - Amherst. A resident of St. Louis, Missouri, Barry is passionate about inclusivity in athletics. He serves on his rugby club's executive committee as vice president and plays internationally.
Kari Shafenberg - Director, Initiatives - CAEL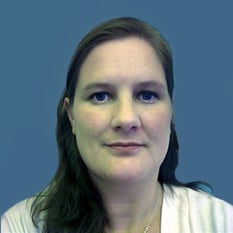 Kari Shafenberg joined CAEL in 2022. As director of initiatives, she focuses on helping the organization's partner institutions attain operational excellence. Shafenberg is passionate about college access and success, especially for transfer and adult learners. She brings significant experience and expertise with process management/refinement within postsecondary education as well as a keen understanding of whether and how credits stack into certificates and degrees.

Most recently serving as associate registrar and interim director of transfer initiatives at University of Colorado-Denver, Shafenberg supervised teams focused on transfer evaluation, degree mapping, degree audit, degree conferral, and related services. She also engaged directly in policy creation, strategic planning, business process design, and infrastructural decision-making. Previously, Shafenberg served in leadership roles at University of Denver, Colorado Technical University, Colorado State University-Global Campus, and American Sentinel University.

Shafenberg holds a master's degree in adult education and training from Trident University International, earned her bachelor's degree in English from Western Colorado University, and she is pursuing an Ed.D in higher education administration from University of Colorado-Denver. Shafenberg enjoys volunteering in her local community and resides in the Denver, Colorado area.